Malaysian minister: 'Palm oil is a deal-braker for EU-ASEAN trade relations'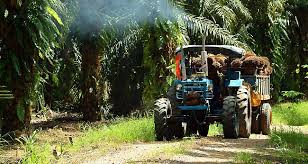 Euractiv - 10 May 2019
Malaysian minister: 'Palm oil is a deal-braker for EU-ASEAN trade relations'
Teresa Kok, Malaysia's Minister of Primary Industries, visited Brussels and other European capitals this week in a last-ditch effort to kill new EU rules that will ban the use of palm oil in biofuels – a measure European adopted because of concerns about deforestation.
In an interview with EURACTIV, Kok warned that Malaysia would adopt retaliatory measures to penalise European products if the ban goes ahead as planned. Furthermore, the Association of South East Asian Nations (ASEAN) will not sign a partnership agreement with the EU unless palm oil is allowed again.
Teresa Kok has been serving as a Minister of Primary Industries in Malaysia since July 2018. She spoke with EURACTIV's Jorge Valero.
What exactly are you trying to achieve with this tour, given that the European Parliament is not expected to reject the new rules (delegated act) next week?
We can stop it by talking to different stakeholders. I met with some Council officials and I will visit Germany, Italy, the Vatican, and the UK. If one of these member states oppose or differ, we can stop it.
If the new rules enter into force, what will be your response?
I will discuss this with other ministries and agencies related to trade. We have to look at a long list of trade items with Europe.
We will also discuss with our Attorney General department what other actions we can take, especially if we want to launch a report to the World Trade Organisation.
In addition, we are waiting to discuss with Indonesia too [the largest producer of palm oil in the world]. That country just held a national election, and is in the process of forming a new cabinet. We will wait and sit down with the new minister, to see what actions we can take with Indonesia.
Are all options on the table, including restrictive measures?
Yes.
What leverage do you have to convince the Europeans to avoid the approval of the new biofuel rules?
Frankly speaking, as we don't like to see a trade war between China and the US, we don't like a trade war between the EU and ASEAN. It is not about the EU and Malaysia anymore, but the EU and ASEAN.
In January, ASEAN refused to sign the strategic partnership agreement with Europe over palm oil. It will be better for the EU and ASEAN to work closely together. With the EU delegated act targeting palm oil, we have no choice but to retaliate.
This issue definitely jeopardises the relationship between the EU and ASEAN. It will affect our trade, our people and jobs. It is not good for any of the parties. If we can save the situation we will do it, that is why I came here.
ASEAN countries had other concerns and diverging interests that slowed down trade talks with the EU. Is palm oil really a deal-breaker?
It is palm oil. In January, I don't mind telling you, there was a council of palm oil producer countries, founded by Malaysia and Indonesia. The secretariat wrote to Malaysian and Indonesian foreign ministers not to endorse the EU-ASEAN strategic partnership agreement. So the EU-ASEAN deal didn't happen because of palm oil.
Are you saying that there won't be strategic partnership between EU and ASEAN until the palm oil dispute is settled?
Yes.
Palm oil exports to the EU represent around €1 billion annually, while bilateral trade relation between the EU and Malaysia reached around €25 billion in 2017. Are you ready to put this economic relation at risk because of such a small part of bilateral trade?
It hurts both ways. We are serious about this because we have more than 500,000 small farmers dedicated to palm oil. If you include their families, that gives you a population of between three to four million people who are dependent on palm oil. It is our third most important product in terms of exports.
Is there any additional token or proposal that you could offer to make the EU change their minds, for example in terms of addressing deforestation caused by palm oil?
We want to present the facts. We admit that palm oil causes deforestation. But deforestation has taken place in all parts of the world including Europe.
In addition, we need to look at the number of trees that we have planted back, as well as the percentage of our forestry land. In 1992, Malaysia had 56.2% of forests covering our territory. It went down to 54.8%, according to the Malaysian Forestry Department.
But if you look at population growth, it went from 19.2 million to 31.7 million during the same period. If Europe is sincere about sustainability, all efforts need to be taken into consideration, including the sustainable certification scheme that we implemented.
---