Negotiations on FTA between Ukraine, Turkey almost complete - Zelensky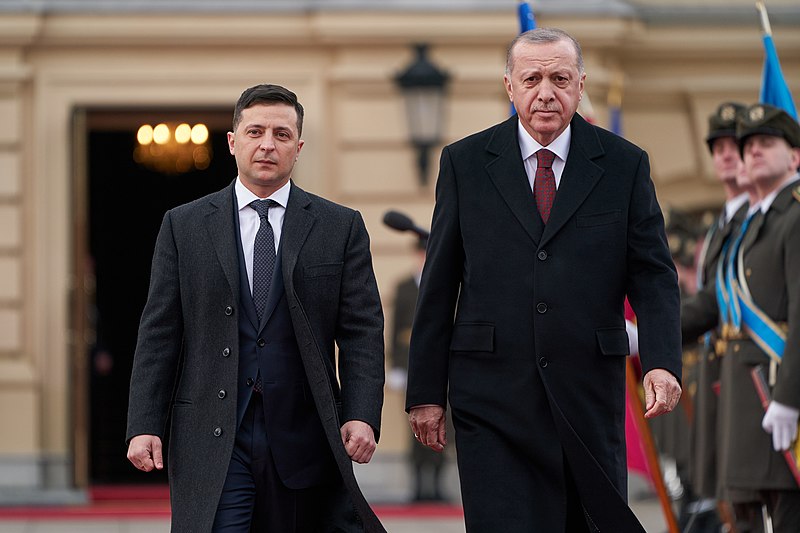 Ukrinform | 16 October 2020
Negotiations on FTA between Ukraine, Turkey almost complete - Zelensky
Ukrainian President Volodymyr Zelensky has said he hopes that the free trade agreement (FTA) between Ukraine and Turkey will be signed in the near future, as negotiations on the document are almost complete.
The head of state stated this in an interview with Turkey's Demirören news agency.
"Negotiations on such agreements can be simple only with countries whose market means nothing. Turkey and Ukraine are completely different. Our common economic potential is huge. It means there are a lot of nuances that need to be agreed upon, and it takes time. However, we are already at the finish line. I hope the agreement will be signed in the shortest time," Zelensky said.
He noted that in three years Turkey and its friends will mark the centenary of the establishment of the Republic, and the "Ukrainian side would like to have much greater baggage of economic contacts."
"The swift signing of the free trade agreement will significantly help us achieve this goal," Zelensky said.
Trade between Ukraine and Turkey amounted to $2.27 billion in the first half of 2020, which is 1.7% more than in the same period last year. Ukraine is interested in increasing exports of finished products.
---