New Zealand, Gulf states renew efforts to seal free trade pact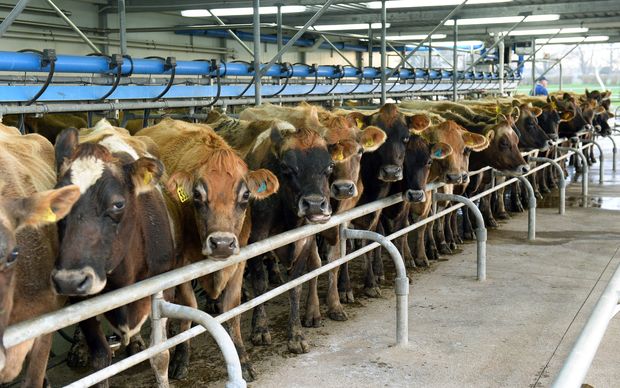 Reuters | 29 September 2016
New Zealand, Gulf states renew efforts to seal free trade pact
by Rebecca Howard
New Zealand and the Gulf Cooperation Council will work to get a stalled free trade pact back on track after trade ministers from the Pacific nation and Saudi Arabia agreed to deepen trade ties.
New Zealand Trade Minister Todd McClay met his Saudi Arabian counterpart Majid bin Abdullah Al Qasabi this week, with the two leaders agreeing to push for an early completion of the deal that was wrapped up in 2009 but never ratified.
Chief Executive Officer of New Zealand's Meat Industry Association Tim Ritchie said an FTA would allow New Zealand to maintain its competitive position in these markets.
"Certainty around tariff free access would ensure a greater sense of certainty for future trade," he said.
In a joint statement, the two ministers said the trade relationship would continue to expand once the pact is finalised and agreed to continue efforts to achieve its early completion.
The next step would be for GCC countries to meet and for New Zealand officials to meet with the GCC Secretariat and member countries in order to finalise the agreement, McClay said.
Export New Zealand Executive Director Catherine Beard said the move was a positive one.
"Gulf States were good markets for New Zealand's food and beverage exports and reducing tariffs on dairy, meat, horticultural and other products would help New Zealand's competitiveness in those markets," she said.
Dairy giant Fonterra Co-operative Group Ltd, the world's largest dairy exporter, was also upbeat and said the deal would create opportunities for its food services business.
Two-way trade between New Zealand and the Gulf Cooperation Council, which includes Saudi Arabia, United Arab Emirates, Qatar, Kuwait, Oman and Bahrain is worth about NZ$3 billion ($2.19 billion) annually and the GCC is New Zealand's sixth largest trading partner.
New Zealand's main exports to the region include dairy, sheep meat and wood, key components in the Pacific nation's export basket.
Beard noted that the FTA could also open up markets for services in areas such as education and information and communications technology.
Nathan Penny, rural economist for ASB Bank, said any progress was welcome.
"If we can make some ground on this one, while some like the Trans-Pacific Partnership and others stall, this is some good news to offset some of that," he said.
---