Peru, India begin meetings towards trade agreement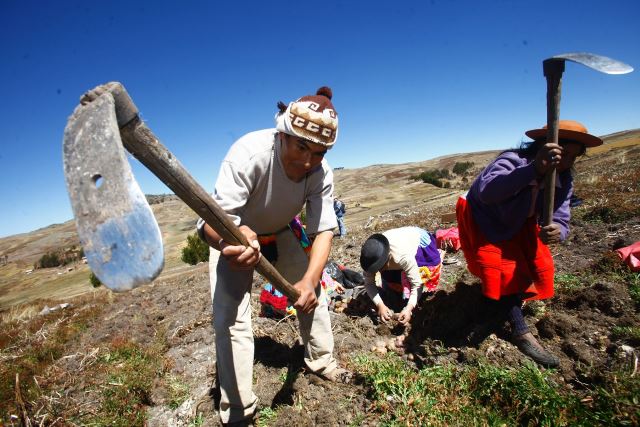 Andina | 7 March 2017
Peru, India begin meetings towards trade agreement
Peruvian and Indian governments on Monday held the first technical meetings aimed to reach a trade agreement, the Inca nation's Foreign Trade and Tourism Ministry announced.
Said meetings are being held in New Delhi (India) and will run thru March 8.
Deputy Foreign Trade Minister Edgar Vasquez, who leads the Peruvian delegation, highlighted the opportunities offered by the Asian nation to Peruvian companies.
He affirmed the eventual agreement will not only cut tariffs facing Peruvian products, but also get Indian market access for our service exports, such as gastronomic franchises (restaurants), professional services and IT-related services.
Meetings
Meetings with Indian officials seek to establish the terms of reference for FTA negotiations. The deal is set to include provisions on access to markets, trade of good and services, investments, among other subjects.
Peruvian authorities will also meet with Indian counterparts in the agricultural sector to discuss sanitary processes that do not hamper access for national products.
"Presentations with Indian business guilds will also take place in coordination with Peru's Trade Office [OCEX] in New Delhi. These will be aimed at forging closer ties with India's private sector, so they will learn about Peru's exportable offer, as well as the potential benefits of a trade agreement between both countries," the Deputy Minister informed.
Previous steps

As is known, Peru and India completed the Foreign Trade Agreement (FTA) Joint Feasibility Study last September.
According to the study, an eventual Peru-India FTA is likely to boost Peruvian exports to the Asian nation by up to 12%, mainly of clothing, fruit, vegetable and chemical products, among others.
In Jan-Dec 2016, Peruvian exports to India hit US$929.9 million, thus climbing 37.4% over the same period in 2015.
---