Peru may reach trade agreement with EU next week, Andina says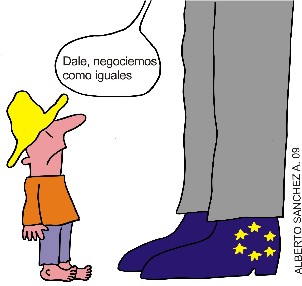 Bloomberg | 18 February 2010
Peru May Reach Trade Agreement With EU Next Week, Andina Says
By Alex Emery
Feb. 18 (Bloomberg) — Peru may conclude negotiations for a free trade agreement with the European Union next week, state news agency Andina reported.
The ninth round of negotiations between the EU, Peru and Colombia to be held Feb. 22-26 in Brussels will probably be the last, Andina said, citing Hans Allden, the head of the European Commission delegation in Peru.
The accord may be ratified at an EU-Latin America summit to be held in May in Madrid before being voted on at the European Parliament, Allden told Andina.
---