Peru "prefers" FTA with Asia through Pacific Alliance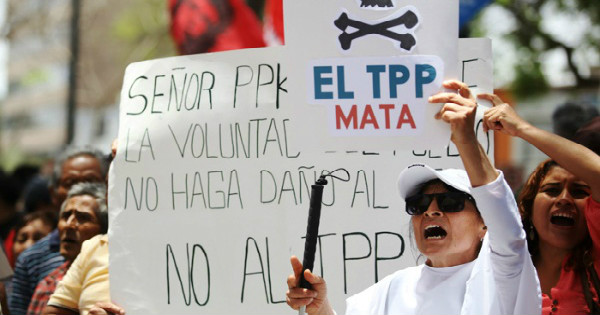 Latin America Herald Tribune | 10 March 2017
Peru "prefers" FTA with Asia through Pacific Alliance

LIMA - Peru will try to expand its free trade agreements with countries of the Association of Southeast Asian Nations (ASEAN), but "preferably" through the Pacific Alliance, an organization which is now trying to "strengthen" itself to explore the economic opportunities in Asia.
Peruvian President Pedro Pablo Kuczynski said on Thursday at a press conference, during which he addressed current political and economic issues in Peru, that he fully supports the Pacific Alliance, an economic bloc formed by Chile, Peru, Colombia and Mexico.
"Obviously we prefer to go via the Alliance," answered Kuczynski to a question regarding the country's possibility of adopting the Regional Comprehensive Economic Partnership (RCEP), a trade agreement promoted by China.
"We already have FTAs with China, Korea, Singapore, Japan and Thailand, and now with this effort to be made through the Pacific Alliance, we will try to expand more. Not all member states of the Pacific Alliance have the treaties that we now have, "added Kuczynski.
The president said that in the next few days the member states of the Pacific Alliance will meet in Viña del Mar to talk about how the trade agreement could maintain "its most important elements" of the negations with ASEAN "without burying the good things of the Trans-Pacific Agreement".
Kuczynski emphasized that due to the international instability, the purpose of Peru is to "strengthen" the Pacific Alliance by reducing tariff barriers among member countries.
"Secondly, we need to strengthen the free movement of investment, capital and pensions among the four countries of the Alliance", said the president, adding that the Alliance will also explore the possibilities of adopting agreements as a group in Asia.
The four presidents of the Pacific Alliance held a "virtual summit" on Thursday through a teleconference in which they expressed their rejection of protectionism and support for the opening of markets.
During the meeting, the member states also showed their support for Mexico, a founding partner of the Pacific Alliance, as the country has been facing several challenges regarding the economic and social impact of policies imposed by US President Donald Trump on Mexico; the construction of the border wall and the reviewing of the North American Free Trade Agreement (NAFTA).
On Mar. 14-15, the High-level Dialogue on Integration Initiatives in the Asia-Pacific Region will be held in Viña del Mar by Chile as the current leader of the Pacific Alliance. The meeting agenda also includes the situation analysis regarding the US withdrawal from the Trans-Pacific Partnership (TPP).
---