Peru wants to conclude FTA with India at the earliest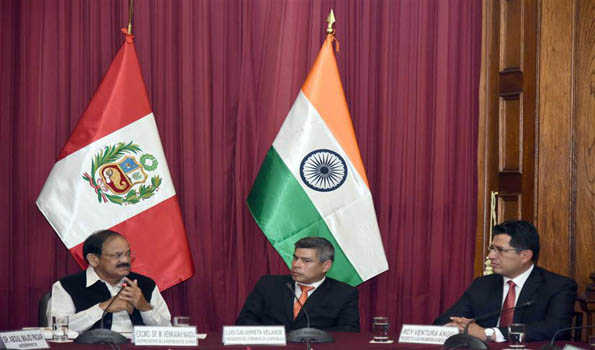 Times of India | 13 May 2018
Peru wants to conclude FTA with India at the earliest
NEW DELHI: Peru is keen to conclude a comprehensive free trade agreement with India and wants it to be signed for mutual benefit.
In a meeting with vice president M Venkaiah Naidu, Peru's minister of foreign trade and tourism Rogers Valencia Espinoza, said two rounds of discussions had taken place and the third round will be held in Delhi in August 2018. He stressed on the need to conclude the agreement at the earliest.
The two countries want to significantly enhance trade relations. Peru and India celebrated 55 years of diplomatic ties in Lima on May 11.
Naidu held extensive talks with the president, prime minister and senior ministers of Peru in Lima on a range of issues indicating specific areas for enhanced engagement. He spoke at length about India's strength in supply of quality and cost effective goods across several industries including pharmaceuticals and technology.
Peruvian Prime Minister Cesar Villanueva Bardales noted India is a leader in the pharma sector and Peru could benefit from it. Health minister of Peru Silvia Pessah Eljay suggested the Indian government may encourage Indian pharma companies to set up generic medicines production facilities in Peru. The Peruvian side agreed to consider Naidu's suggestion for hassle free registration of Indian pharma companies to supply medicines.
---