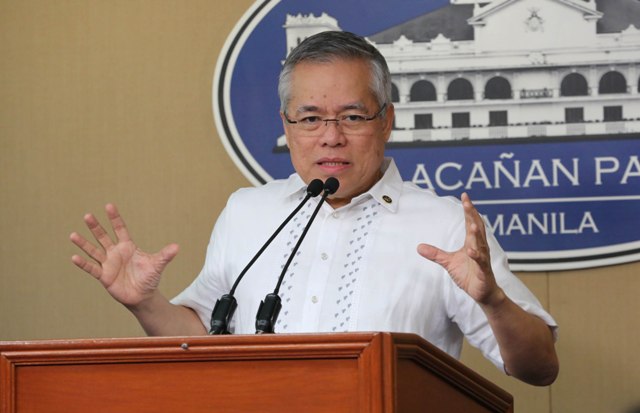 Malaya | 21 April 2017
PH eyes more FTA deals
The Philippines is widening its web of preferential trade agreements both bilaterally and regionally.
Ramon Lopez, secretary of the Department of Trade and Industry (DTI) said Asean where the Philippines is part mulls free trade agreements with Canada, the United Kingdom, Russia, the European Union (EU) as well as the Eurasian Economic Union (EAEU).
On its own, Lopez said, the Philippines is strengthening ties with Vietnam and with Russia through the Joint Economic Cooperation mechanism.
Ceferino Rodolfo, DTI undersecretary, said the JEC with the two countries is the most immediate as meetings are set next week
Rodolfo said a good partnership exists between Vietnam, Indonesia and the Philippines as they account for half to a two-third of market of Asean.
He said Vietnam is of particular interest to the Philippines since it has pending FTAs with the EU and the countries covering the Trans Pacific Partnership (TPP)
" Vietnam increased its capacity in critical products in anticipation of the FTA and the TPP. Now how do we cooperate with them? Let's say in textile, Vietnam ramped up production in anticipation of zero tariffs under TPP and FTA, what could we do? The Philippines can do the labor and export (finished products) to the United States and the EU," Rodolfo said.
He said with Russia, Philippine interests cover infrastructure, energy, high technology industries such as satellites and battery capture technologies; aerospace and high technology electronics.
Following Russia's commitment to buy $2.5 billion worth of fruits from the Philippines, Rodolfo said there are specific products that Vladivosok buys from South America which it could buy from Mindanao instead.
"In all these, our objective is towards diversfying our export base and consolidating ( markets on) those near us, like Asean and Russia," Rodolfo said.
The planned FTAs with Canada, UK and the EAEU are still subject to feasibility studies.
EAEU groups together Armenia. Belarus, Kazakhstan, Kyrgyz Republic and the Russian Federation.
At the recent Asean economic ministers meetings with the EU trade minister, a work program has so far been established for an Asean-EU FTA.
"We want the Philippine hosting of the Asean as meaningful not just a series of events. We want to elevate what we are doing domestically to the regional and international (level). For example, inclusive business should be able to link Asean MSMEs micro, small and medium enterprioses to multinationals in the region. ," Rodolfo said.
The Philippines has a bilateral FTA with Japan. As a member of Asean, it has FTAs with dialogue partners China, Japan, India, Korea, Australia and New Zealand.
---