PH, India eye bilateral preferential trade deal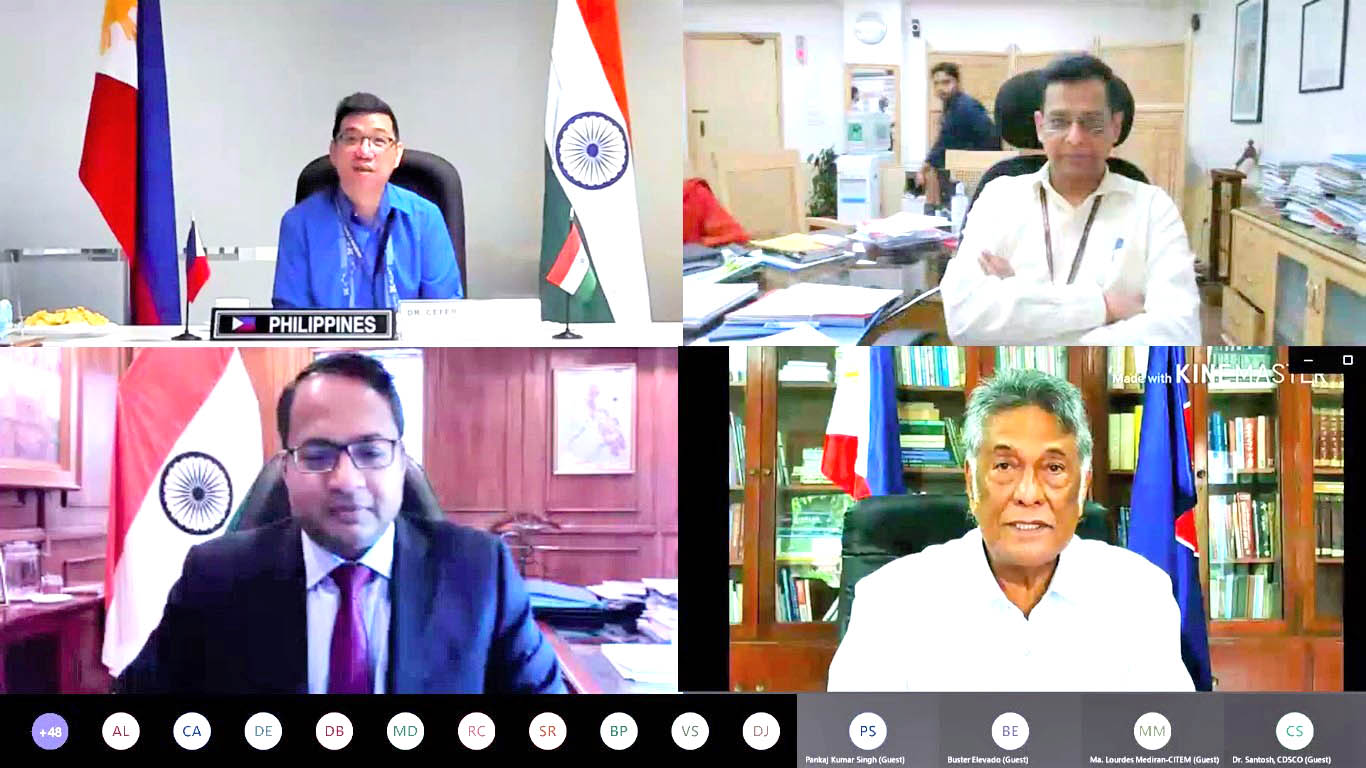 Manila Bulletin | 30 September 2020
PH, India eye bilateral preferential trade deal
by Bernie Cahiles-Magkilat
Philippines and India have agreed to consider forging a bilateral preferential trade agreement (PTA) to take advantage of the huge untap potential for a strategic partnership in the region.
Both parties raised the PTA at the recently concluded 13th Meeting of the Joint Working Group on Trade and Investments (JWGTI) on 17 September 2020.
A PTA is a bilateral agreement that would aim to reduce and eliminate tariffs on products of mutual interests. Both countries were in agreement that a bilateral approach would be more manageable to address respective sensitivities.
Trade and Industry Undersecretary Ceferino S. Rodolfo, who described PTA as a more focused approach and more practical, said "PH is eager to conclude one with India not only to improve current trade levels in terms of value and volume but also in the breadth of products to be covered as current trade is highly concentrated on a few products."
For his part, Joint Secretary Anant Swarup said that "India recognizes the benefits of negotiating a PTA with the Philippines" and called for both countries to consult authorities and secure the mandate for the PTA negotiations.
In advance of the PTA negotiations, the Philippine Chamber of Commerce and Industry (PCCI), Confederation of Indian Industry (CII), Embassy of India in Manila, and the Embassy of the Philippines in New Delhi also organized a recent webinar on India-Philippines Enhancing Bilateral Economic and Trade Relationship. The webinar recognized the opportunities for collaboration in the fields of Pharmaceuticals, IT, and Financial Technology.
DTI Assistant Secretary Allan B. Gepty underscored that the PTA is "a concrete response to harness the potentials of the complementarities particularly in supporting linkages and addressing supply chain gaps through enhanced market access of inputs and raw materials" in the identified areas of trade.
The proposed PTA also received unanimous support from Ramon S. Bagatsing, Jr., Ambassador of the Philippines to India and Shambhu S. Kumaran, Ambassador of India to the Philippines. Both Ambassadors and the business chambers underscored the importance of acting proactively by setting timelines to immediately commence and conclude the negotiations.
In 2019, Oxford Economics came up with the top ten emerging markets that will dominate the global economy in the next decade. Notably, India ranked first and the Philippines ranked 2nd.
---