'Phase 1B' of the African Continental Free Trade Area (AfCFTA) negotiations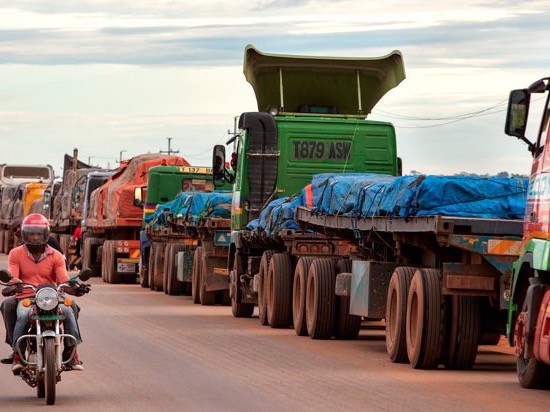 South Centre | June 2019
'Phase 1B' of the African Continental Free Trade Area (AfCFTA) negotiations
The African Continental Free Trade Area (AfCFTA), which entered into force on 30 May 2019, represents a unique collaborative effort by African countries to bolster regional and continental economic integration, in a world marked by increasing protectionism and use of unilateral trade measures.
In order to make the agreement operational for trade in goods, negotiations on tariff concessions need to be concluded and negotiating outcomes need to be inserted into the agreement. This policy brief focuses on the expected economic impacts of tariff liberalization under the AfCFTA, the tariff negotiation modalities and discusses some legal and practical issues related to the implementation of these modalities.
Download the policy brief below:
'Phase 1B' of the African Continental Free Trade Area (AfCFTA) negotiations (pdf)
Dans un monde marqué par un protectionnisme croissant et le recours à des mesures commerciales unilatérales, l'Accord prévoyant la création de la zone de libre-échange continentale (ZLEC), qui est entré en vigueur le 30 mai 2019, représente un effort unique de collaboration entre les pays africains en vue de renforcer l'intégration économique à l'échelle régionale et continentale.
Afin de le rendre opérationnel pour le commerce des marchandises, il est essentiel que des négociations sur les concessions tarifaires aient lieu, dont les résultats devront être pris en compte dans l'Accord. La présente note de synthèse s'intéresse aux répercussions économiques liées à la libéralisation tarifaire qui sont attendues dans le cadre de l'application de l'Accord et aux modalités de négociation tarifaire, et examine certains aspects juridiques et pratiques relatifs à la mise en place de ces modalités.
La Zona de Libre Comercio Continental Africana (AfCFTA, por sus siglas en inglés), que entró en vigor el 30 de mayo de 2019, representa un esfuerzo de colaboración único por parte de los países africanos para reforzar la integración económica regional y continental, en un mundo caracterizado por el aumento del proteccionismo y el uso de medidas comerciales unilaterales.
A fin de que el acuerdo sea operativo para el comercio de mercancías, es necesario concluir las negociaciones sobre las concesiones arancelarias e incorporar al acuerdo los resultados de dichas negociaciones. Este informe de políticas se centra en las repercusiones económicas que se prevé que genere la liberalización arancelaria en el marco de la AfCFTA y en las modalidades de negociación arancelaria, y analiza algunas cuestiones jurídicas y prácticas relacionadas con la aplicación de estas modalidades.
---