Philippines raises possibility of free trade deal with UAE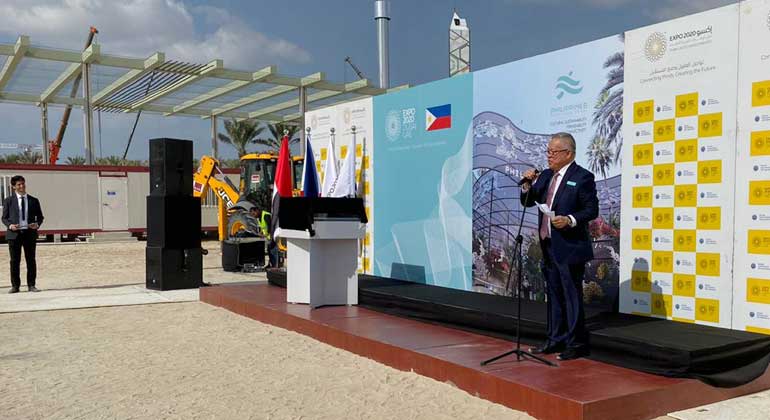 Business World | 16 December 2019
Philippines raises possibility of free trade deal with UAE
by Jenina P. Ibañez
THE government said it is exploring the possibility of a Free Trade Agreement (FTA) with the United Arab Emirates (UAE).
Trade Secretary Ramon M. Lopez told reporters in Dubai Thursday that the Department of Trade and Industry (DTI) plans to set up a technical working group to discuss FTA negotiations with the UAE, which is contemplated mainly for Philippine oil imports and industrial and agricultural product exports.
Mr. Lopez raised the issue during an informal meeting with the UAE Deputy Minister of Foreign Affairs after the media launch of the Philippine pavilion for the 2020 Dubai World Expo.
"Many of the products here, they import. Wala sila halos pino-produce except oil. Complementary 'yung products. (They produce almost nothing but oil. Our products are complementary.)… we import oil and then we export everything they might need."
He listed copper cathodes, semiconductors, food, and mineral products as possible Philippine exports to be included in an FTA agreement with UAE.
Mr. Lopez targets FTA negotiations to conclude by late 2020, or up to March 2021.
He is also considering proposing a services component in the FTA.
"I think we can propose much more services na ipo-provide ng mga (that will be provided by) Filipinos. They need the manpower."
DTI is also discussing an investment promotion and protection agreement (IPPA) to improve investor confidence both ways.
IPPAs, according to Mr. Lopez, assures investors that they can remit profits.
"We realized as we speak with (UAE officials) that there are investors that are wanting to invest in the Philippines. The first question they ask is usually is there an investment protection (agreement). Because we're not that known to investors from the UAE. That is one important agreement we should have," Mr. Lopez said.
---