S.Africa wants change in import labels, angers Israel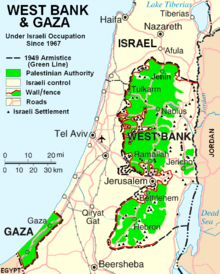 Reuters | Mon May 21, 2012
S.Africa wants change in import labels, angers Israel
* No 'Made in Israel' label on Israeli goods from occupied territories
* Israel foreign ministry calls plan "racist"
* S.Africa decision could damage Israeli trade with others
By Wendell Roelf
CAPE TOWN, May 21 (Reuters) — Israeli goods produced in the occupied Palestinian territories and sold in South Africa may no longer be labelled "Made in Israel," the South African trade minister said on Monday, causing concern in Israel that other countries may follow suit.
"We are, through this notice, requiring that they be correctly labelled and it will then be up to consumers in South Africa whether they want to purchase those products or not," Trade and Industry Minister Rob Davies told reporters.
"We are not seeking to prevent the entry of such products into South Africa," he said.
South Africa's trade with Israel is modest, but there is concern in Israel about broader economic and political damage.
A labelling change would bolster an international campaign by pro-Palestinian activists for a boycott of products made by Israeli factories in the West Bank, territory Israel captured in the 1967 war and which Palestinians want as part of a future state.
"If this will move to other places in the world, we will be in big trouble," Israeli Industry and Trade Minister Shalom Simhon told reporters before Davies's news conference.
The demand for a change in labelling was published in the government gazette earlier this month in a statement that said traders must not "incorrectly label products that originate from the Occupied Palestinian Territory" as products made in Israel.
It did not say when the change must be made, but added that "the burden of proving where the products originate will lie with traders."
Israel's Foreign Ministry has blasted the plan.
"This is a decision that's tainted with what seems to be racist motivation," Israeli Foreign Ministry spokesman Yigal Palmor told Reuters. He said the ministry intended to convey its displeasure in a "tough talk" with South Africa's ambassador.
Israel was one of the few countries that maintained strong ties with South Africa's apartheid government, putting it in an awkward position when white minority rule ended in 1994 and the liberation movement, the African National Congress, became the ruling party.
Under an EU-Israel Association Agreement already in force, goods made in Israeli settlements in the West Bank, and those from East Jerusalem and the Golan Heights, areas also captured in 1967, are not entitled to preferential tariff treatment that Israeli products enjoy and are subject to the payment of duties.
In 2005, the EU and Israel negotiated a "technical arrangement" under which customs authorities of member states may identify settlement exports to the EU. This is implemented homogeneously in the whole EU territory, an EU official said.
In 2009, Israel criticised Britain for advising supermarkets to label produce from Jewish settlements clearly, to distinguish them from goods produced by Palestinians.
About 500,000 Israeli settlers and 2.5 million Palestinians live in the West Bank and East Jerusalem.
The International Court of Justice, the highest U.N. legal body for disputes, has ruled that the settlements are illegal. Israel rejects that position and cites historical and biblical links to the West Bank and Jerusalem.
(Additional reporting by Jeffrey Heller in Jerusalem; Writing by Jon Herskovitz; Editing by Tim Pearce)
---