Singapore, Myanmar exploring bilateral investment treaty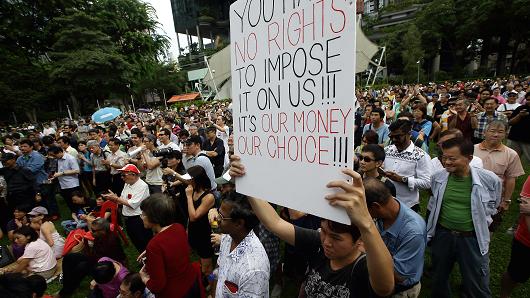 Channel News Asia | 18 May 2016
Singapore, Myanmar exploring bilateral investment treaty
By May Wong
MYANMAR: Singapore and Myanmar are exploring the possibility starting negotiations for a bilateral investment treaty, Singapore Foreign Minister Vivian Balakrishnan said on Wednesday (May 18) during his introductory visit to the country.
This will have a "multiplicative effect" and give potential investors a greater sense of assurance, security and regulatory certainty, said Dr Balakrishnan, who was invited to visit the country by his Myanmar counterpart Aung San Suu Kyi.
Such certainty would be a boon for businesses looking to invest in the country. For example, an investment involving Singapore-based companies like Parkway Pantai to develop the Parkway Yangon Hospital project was recently suspended after politicians in Myanmar's lower house reversed the decision from the previous government.
"The more assurance and momentum we generate, the more the flow of foreign investments will be into Myanmar," he said, adding that areas of future cooperation include more investments in infrastructure development, agriculture and education.
Dr Balakrishnan also noted that during the bilateral meeting, the two Ministers had discussed the challenges of achieving national unity and cultivating a multi-racial, multi-ethnic society.
Ms Suu Kyi said Myanmar has "a lot to learn from Singapore" when it comes to cultivating a multi-racial and ethnic nation, such as through many "valuable lessons from the experiences that Singapore has gone through".
On his introductory visit, Dr Balakrishnan will also meet Myanmar's military chief, Senior General Min Aung Hlaing and the former Parliament Speaker, Shwe Mann. In addition, he will host a dinner to mark 50 years of diplomatic relations between Singapore and Myanmar on Wednesday evening.
---