South Africa could lose $4.5bn under new African trade deal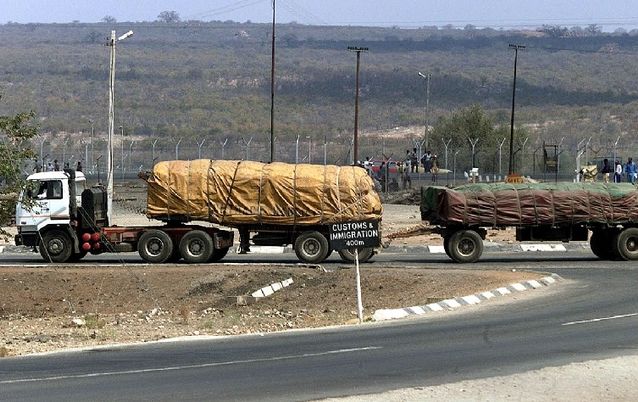 Al Jazeera | 28 February 2020
South Africa could lose $4.5bn under new African trade deal
by Prinesha Naidoo • Bloomberg
South Africa risks forfeiting tariffs on about 70 billion rand ($4.5 billion) worth of trade when a continent-wide free-trade agreement kicks in, according to the country's tax commissioner.
The first trade under the African Continental Free Trade Area, which could cover a market of 1.2 billion people with a combined gross domestic product of $2.5 trillion, is set to start July 1. The agreement requires member states to work toward eliminating or lowering tariffs on 90% of goods to facilitate the movement of capital and people, and create a liberalized market for services.
South African imports totaled 1.27 trillion rand in 2019, according to preliminary data from the tax agency, including about 152 billion rand from the rest of the continent. Of that, 70 billion rand's imports came from outside the duty-free Southern African Customs Union and Southern African Development Community, and the tariff income on that is at risk, Edward Kieswetter, the head of South African Revenue Service, said in an interview in Cape Town.
Africa's most-industrialized economy made an estimated 56.3 billion rand from customs duties in the current fiscal year, almost double what it collected from dividends tax.
"The impact is rather small in terms of the quantum that we're now opening it up to," said Kieswetter. The revenue agency is more concerned about how rules of origin, which determine the nationality of goods, will be set because that could create opportunities for abuse, he said.

Ongoing Negotiations

Tariff concessions and rules of origin under the African Union-led trade initiative are still being negotiated. The trade regime may allow poorer countries 15 years to comply, whereas South Africa and other more developed nations on the continent must do so within five.
"The movement of goods and services on the African continent obviously has a lot of positives, which potentially can benefit the continent," Kieswetter said. "But we mustn't be blind to that fact that it will also introduce risk and if you have poor enforcement capability then those risks can cost you and so we have to step up our efforts."
Africa lags behind other regions in terms of internal trade, with intra-continental commerce accounting for only 15% of total trade, compared with 58% in Asia and more than 70% in Europe. The African Export-Import Bank estimates intra-African trade could increase by 52% withing a year of the free-trade pact's implementation and more than double during the first decade.
---