Swiss envoy urges PH to ratify free trade deal with EFTA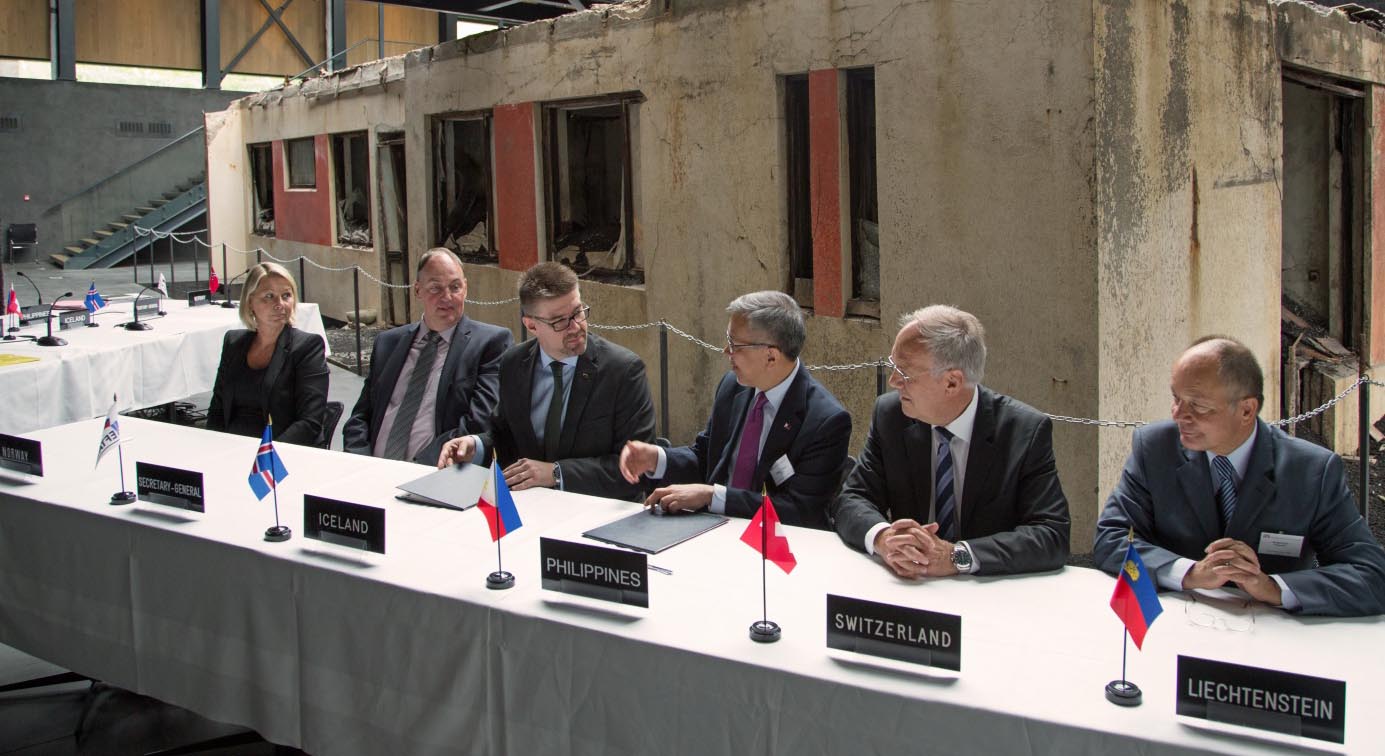 Interaksyon | 11 June 2017
Swiss envoy urges PH to ratify free trade deal with EFTA
By Kris M. Crismundo
Swiss Ambassador Andrea Reichlin has urged the Philippines to ratify the free trade agreement (FTA) with European Free Trade Association (EFTA) in order for the deal to become enforceable.
In a meeting with the Philippines-Swiss Business Council of the Philippines, Reichlin said the Swiss Parliament has already ratified the EFTA-Philippines FTA and is now waiting for the Philippines' ratification for the trade agreement to take effect.
"Let me here just quickly mention that we do not have to wait for all EFTA states to ratify the agreement. Ratification by Switzerland and the Philippines is all it takes for the FTA to come into force," the envoy said.
EFTA is composed of Switzerland, Iceland, Liechtenstein, and Norway.
Negotiations for the Philippines-EFTA FTA was launched in March 2015 and was concluded in February 2016.
"What can we look forward to when free trade between our countries take full effect? Both Swiss and Filipino producers will profit from input goods at lower prices; both Swiss and Filipino consumers will have access to lower priced products and a wider choice of products," Reichlin said.
The FTA between the Philippines and EFTA states covers trade in goods and services, sanitary and phytosanitary measures, technical barriers to trade, investment, competition, protection of intellectual property, government procurement, trade and sustainable development, institutional provisions, and dispute settlement.
Once FTA takes effect, EFTA states will abolish all customs duties on imports of industrial products, including fish and other marine products from the Philippines while the Asian country will gradually eliminate customs duties for the said products originating from EFTA states.
The Swiss envoy stressed that once the FTA was ratified by the Philippines, stronger economic ties between the Philippines and Switzerland will further improve.
---