Takeaways from the leaked TISA documents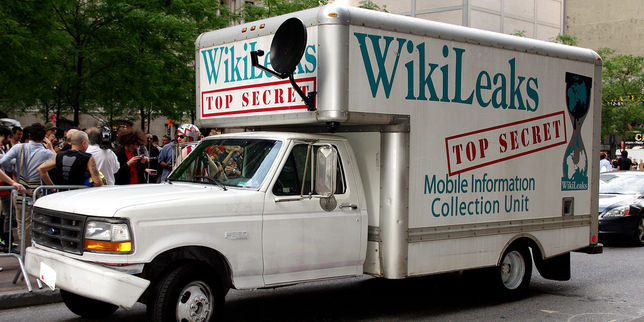 Politico | 25 May 2016
Takeaways from the leaked TISA documents
By Alberto Mucci
Whistleblower platform and free trade agreement critic Wikileaks posted draft documents - and its own opinions - from the Trade in Services Agreement talks, on the eve of the 18th round of negotiations, which starts Thursday in Geneva.
Wednesday's leak appears to be a clear attempt to move public opinion on a massive, but somewhat obscure, trade pact.
The annexes, as the documents are called, are all from 2015. Since then, the positions of the 23 parties to the negotiations, which include the European Union and United States, may have shifted, but texts on domestic regulation and state-owned enterprises in particular could still provide insight into the talks going forward.
POLITICO combed through the documents and came up with highlights along with some of Wikileaks' pointed critiques:
The annex on domestic regulation would establish new grounds to challenge a country's regulation if it is "more burdensome than necessary to ensure the quality of the service" - a rule included in other trade pacts, such as the World Trade Organization's Agreement on Technical Barriers to Trade and not based on "objective and transparent" criteria related to a given service. In addition, the text specifies that regulations would have to be "impartial with respect to all applicants" and that governments would have to ensure that reviews for licensing approvals start without "undue delays" and are completed within a "reasonable time-frame."
WikiLeaks takes issue with several of these proposed criteria. "More burdensome" creates an arbitrary space where private interests could challenge a country-specific regulations with ease, it says. Moreover, the word "objective" creates an implicit problem in that any regulatory decision is necessarily a subjective judgment of regulators weighing competing values.
Similarly, the use of the word "impartial" could make it a violation for governments to show "partiality" to particular categories of applicants such as nonprofits, small businesses and disadvantaged groups, the group says.
WikiLeaks also asks what would constitute an "undue" delay or a "reasonable" time-frame for processing company licensing requests: Do public hearings and environmental assessments "unduly impede" the regulatory process, cause "undue delays," and mean decisions are not made in a "reasonable time-frame"?
The annex on state-owned enterprises, meanwhile, would place a number of rules on government regulation. Regulations would have to be published "in advance" and be detailed enough to allow third parties to understand if their trade interests might be affected. Foreign interests would have to be allowed "a reasonable opportunity" and "sufficient time" to comment on proposed regulations, and governments would be required to take such comments under consideration.
WikiLeaks argues that the proposed requirements would render regulations introduced to address an emergency - such as a Canadian province's quick implementation of increased licensing requirements for mines after a catastrophic failure of a tailings dam - as violating the trade deal and limit a government's sovereignty.
Another issue that could create problems is the definition of a state-owned enterprise. The text would impose restrictions on a company when a government owns 50 percent of more of it - a definition that matches one proposed in another major trade deal, the Trans-Pacific Partnership. Businesses watching that proposed agreement, which involves the United States and 11 Pacific Rim countries, have complained that such a specific definition - as opposed looser language that would restrict companies in which the government has "effective control" - would serve as a loophole because it could allow governments to restructure their state-owned enterprises to get just beneath the threshold and avoid the restrictions.
---