Trade deals expected to create 40,000 jobs over 10 years
Peruvian Times | February 25, 2010
Trade deals expected to create 40,000 jobs over 10 years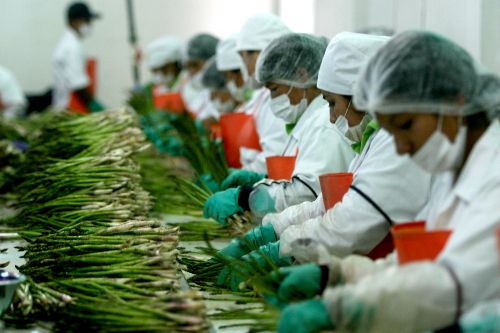 by Andean Air Mail & PERUVIAN TIMES
A study by the Inter-American Development Bank says Peru's free trade agreements with the United States, China and the European Union will create at least 40,000 jobs in the Andean country over the next 10 years, the Ministry of Labor told state news agency Andina.
The national director of the ministry's Office for the Promotion of Employment and Professional Training, Tomás Flores, said the trade deals will create employment in various industries, but primarily in textiles, manufacturing and agro-industries.
The free trade agreement with the United States, Flores said, will increase employment in the textile and manufacturing sectors, while the accords with China and the European Union will boost jobs in the agro-industrial sector.
The study added that if Peru's government implements policies to promote job growth, employment numbers could increase by 160,000. Flores said these policies include promoting investment to improve Peru's infrastructure gap, training workers, and providing appropriate post-secondary education.
President Alan García's administration is an ardent supporter of free trade.
In December 2007, former U.S. President George W. Bush ratified a trade pact with Peru. The United States is Peru's largest trading partner.
Peru's trade agreement with China will come into effect on March 1. The state export and tourism promotion council, PromPeru, said Wednesday Peruvian exports to China could increase by 17 percent in 2010 totalling $4.7 billion, up from $4 billion in 2009, daily Gestión reported.
Representatives from Peru are currently meeting in Brussels with their counterparts from the European Union to negotiate a trade agreement. The EU was the destination for about 15 percent of Peru's total exports in 2008. The European Commission had expected to finalize the free trade agreement with Peru during the ninth round of negotiations in Brussels.
Peru has also signed trade pacts with Canada, Chile, Singapore and Thailand, and is hoping to close trade discussions with Japan and South Korea before the end of June this year.
---