Trade first, then talk human rights, with Saudi Arabia — Key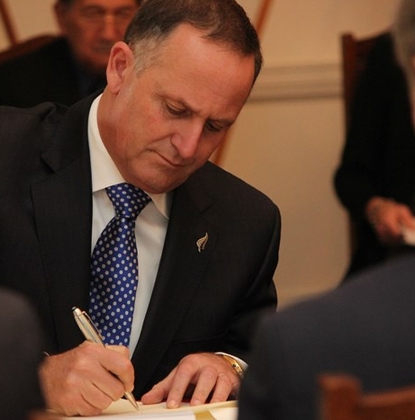 NBR | 27 April 2015
Trade first, then talk human rights, with Saudi Arabia — Key
John Key has defended his upcoming trip to Saudi Arabia, saying a free-trade agreement with the kingdom will allow the two parties to talk about a 'range of issues' including human rights abuses.
He's the first New Zealand prime minister to visit Saudi Arabia but critics say he shouldn't do so because of the country's human rights abuses, including beheadings.
Mr Key agreed that Saudi Arabia was doing things New Zealand disagreed with, but that it shouldn't prevent trade between the two countries.
"I utterly reject them and don't believe they should do that," he told Q+A's Corin Dann.
"But they are taking it against their own citizens. They're not looking to basically get to the point where they murder New Zealanders in their own country or in parts of the region that they travel to simply because we disagree with their perspective on the world."
My Key pointed out here were many countries that New Zealand had disagreements with. "We do trade with them, and we do travel and go and see them. The question is, over time, can you make changes? I think if we get a free trade agreement, for instance, with Saudi Arabia, we have got a much stronger relationship from which we can talk about a range of issues."
Watch the full interview here.
---