Trade in Services Agreement (TiSA): Consumers International makes urgent call for greater transparency in negotiations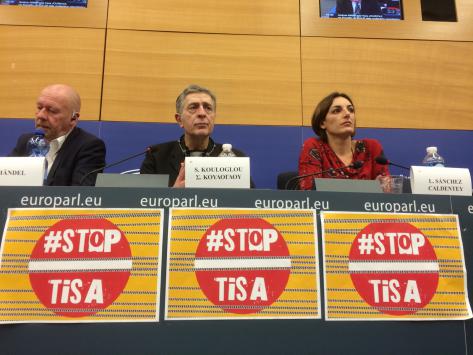 Consumers International | 25 May 2016
Trade in Services Agreement (TiSA): Consumers International makes urgent call for greater transparency in negotiations
As the 18th round of negotiations on the Trade in Services Agreement (TiSA) starts on May 26th, consumer organisations are making an urgent call for greater transparency.
If agreed, TiSA will impact directly on consumers' daily lives through changes to services such as telecommunications, e-commerce, financial services and transportation. It is vital that consumer organisations have the opportunity to engage in the process through appropriate forums and with access to negotiating texts and their annexes.
Consumers International (CI), the world federation of consumer groups that serves as the only independent and authoritative global voice for consumers and represents over 240 organisations in 120 countries, believes that an agreement like TiSA, if concluded, should bring consumers a range of benefits, including a wider range of services, enhanced competition, and a requirement for foreign providers to be more accountable for consumer rights, including the provision of information, guarantees, redress, fair and equal treatment and data protection.
However, to date, official information about the negotiations has been very scarce and only supplemented by incomplete leaks. This has created genuine concerns about the lack of transparency and the potential impact on consumer protection. Without greater transparency, the negotiations can't be exposed to the scrutiny needed to design a good agreement and build public trust.
Consumer organisations are ready to make a constructive contribution to the negotiations but without more information it is impossible to have a meaningful debate.
We call on negotiators to:
Ensure greater transparency by allowing stakeholders access to relevant information including disclosure of the draft text of the agreement and annexes.
Ensure that national frameworks of consumer rights are respected; and that governments retain their right to maintain a high level of consumer protection. Legitimate calls for consumer protection should not be treated as a barrier to trade.
Reject provisions that unduly obstruct or unfairly influence the development of consumer protection by the responsible national bodies.
---