Trade ministers to begin talks on Pacific deal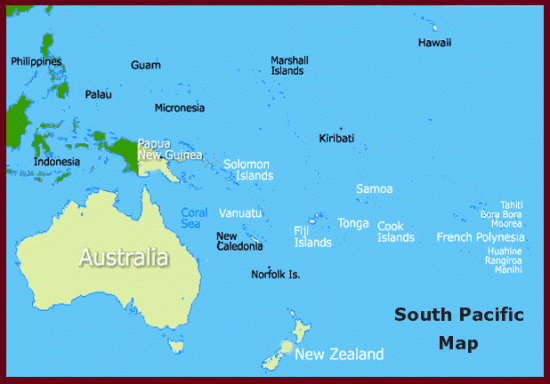 AFP | 22 October 2009
Trade ministers to begin talks on Pacific deal
WELLINGTON — Negotiations for a controversial Pacific regional trade and development deal this week will focus on encouraging development, New Zealand Trade Minister Tim Groser said Thursday.
Trade ministers from Australia, New Zealand and Pacific island countries will meet in Brisbane for two days from Friday as negotiations are launched for the Pacific Agreement on Closer Economic Relations (PACER-Plus).
Leaders from the 16-nation Pacific Islands Forum agreed at a summit in Cairns, Australia, in August to launch negotiations for PACER-Plus, although some island leaders expressed concerns they were being rushed into talks.
But Groser said a deal would promote sustainable growth by improving Pacific Island countries' export capacity, creating jobs and enabling a higher standard of living.
"We need to set about putting the 'Plus' into PACER and looking at how we can really encourage economic development in the Pacific," Groser said.
The PACER-Plus plan is controversial, with critics saying free trade would greatly favour Australia and New Zealand, which already have a heavy trade imbalance in their favour with the island countries.
They say the islands' local industries would be destroyed by cheaper imports and their governments would lose a large slice of their revenue if tariffs and duties were lifted on Australian and New Zealand goods.
Canberra and Wellington say the deal would increase trade in the region and associated development assistance would ensure PACER-Plus worked in the island nations' favour.
Barry Coates, the executive director of aid organisation Oxfam New Zealand said this week any rigid free trade deal would mean a loss of government jobs and revenue in the region and worsen poverty and health problems.
"What is needed is an economic cooperation agreement, with the Pacific's development at its core," Coates said.
"New Zealand and Australia have talked the talk on making this a development agreement, they now need to walk the walk."
The first step should be proper consultations with business and community groups within the island countries, he said.
"A rush to start negotiations without this preparation could cause irreparable damage to the islands? economies and their development prospects."
---