UkrInform: Ukraine wants to renew Association Agreement with EU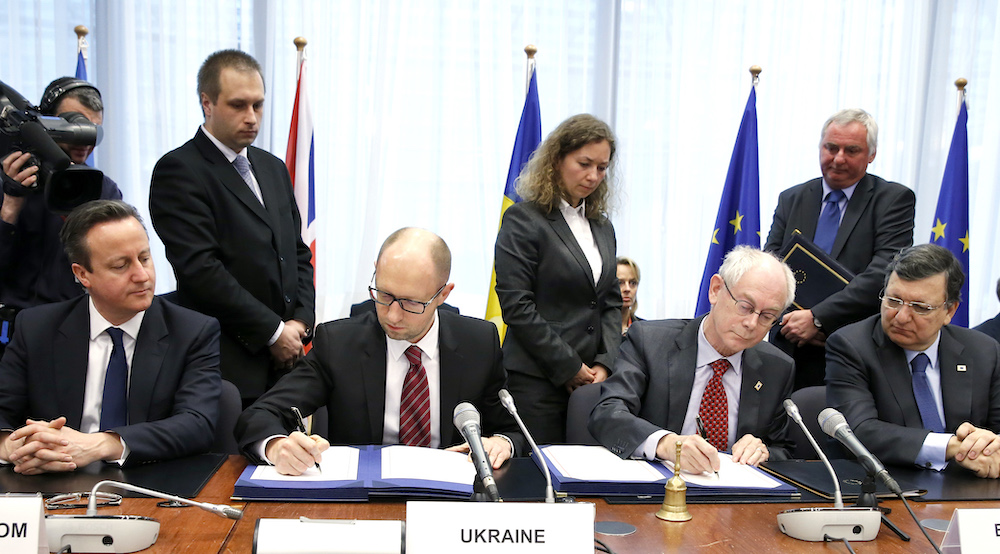 Ukrinform | 8 July 2020
UkrInform: Ukraine wants to renew Association Agreement with EU
The Ukrainian side hopes to reach a political agreement on the format of renewing the bilateral Association Agreement at the next EU-Ukraine Summit in October.
"I really hope that the summit will take place physically. This is very important as the President, the Prime Minister and I work hard to make it an effective tool for political dialogue and obtain really tangible results. It is obvious that renewal of the agreement will take more than one day or month, but so far we hope to fix in the summit declaration the format of such renewal and the political agreement that this process will take place," Vice Prime Minister of Ukraine for European and Euro-Atlantic Integration Olha Stefanishyna stated after the talks with the European Commission representatives in Brussels, answering a question from an Ukrinform correspondent whether the proposals on amendments to the Association Agreement would be agreed with the European side before the summit.
The political part of the EU-Ukraine Association Agreement was signed during the extraordinary EU-Ukraine Summit on March 21, 2014. The economic part of the agreement was signed at the highest level on June 27, 2014.
On September 6, 2014, the Verkhovna Rada of Ukraine and the European Parliament ratified the document simultaneously.
On January 1, 2016, the free trade area with the European Union began to function. On September 1, 2017, the EU-Ukraine Association Agreement entered into full force and effect.
Negotiations on the conclusion of the EU-Ukraine Association Agreement and the approval of its individual provisions lasted from 2007 to 2011, in other historical, political, and economic circumstances that have changed significantly, especially after the events of 2014. Based on significant progress in the development of EU-Ukraine relations, the Ukrainian side has consistently raised the issue of renewing the agreement as such a possibility is provided for by its provisions.
---