Why South Africa's health minister is so worried about India caving in to big pharma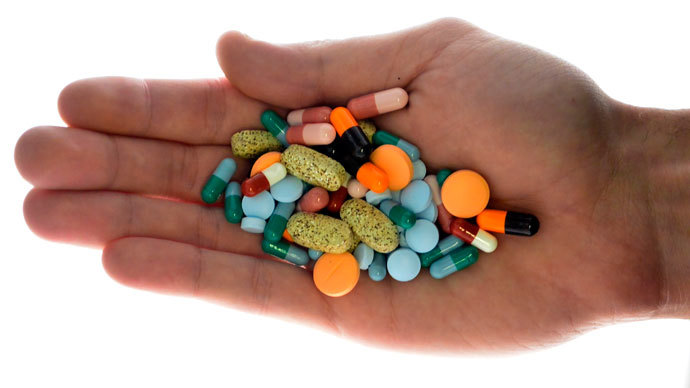 Scroll.in | 9 August 2015
Why South Africa's health minister is so worried about India caving in to big pharma
Vidya Krishnan and Mandakini Gahlot
A big supplier of cheap lifesaving drugs to developing nations, India admirably balances public health needs with private profits and innovation. But it is under pressure to change this model.
The South African health minister Aaron Motsoaledi, in an exclusive interview to Scroll, said that he was extremely "scared and worried" about the possibility of pro-industry changes in India's intellectual property rights regime.
For decades, India has been at the forefront of a legal battle to make lifesaving drugs available at affordable prices for much of the developing world. As Motsoaledi put it, "We regard India as the pharmacy of the developing world, and we are modelling the development of our pharmaceutical industry on India's. We want to learn from them."
India's dispute with Western pharmaceutical companies can be traced back to the 1970s, when the country introduced its process patent regime. Under the regime, Indian companies could reverse engineer existing drugs and sell them at home under generic names. It gave rise to a robust domestic pharmaceutical industry, with an annual turnover of Rs 128,044 crores in 2013-'14, which ensured that most medicines continued to be available at affordable prices.
India was crucial to South Africa's battle against AIDS. In 2001, when AIDS had become the leading cause of death in sub-Saharan Africa, Yusuf Hamied, chairman of India's largest generic drug maker, Cipla Pharmaceuticals, shocked the Western pharmaceutical community by announcing a generic version of anti-retrovirals for a $1 a day. Today, the non-profit group Médecins Sans Frontières estimates that nearly 80% of all anti-retrovirals used in Africa come from India.
New drugs
Motsoaledi's statement comes in the backdrop of increasing prices for anti-cancer and hepatitis drugs in South Africa. Unlike the past decade, when South Africa, along with other sub-Saharan countries, relied heavily on Indian generic pharmaceutical companies for access to anti-retroviral drugs in the battle against HIV/AIDS, the countries have been finding it increasingly difficult to source newer drugs at cheaper prices. The latest case in point is Gilead's miracle hepatitis C drug Sovaldi – which, when it was launched in 2012, at a price of $84,000 for three months, was considered the most expensive drug in the world.
The fight for access to newer drugs like Sovaldi is reminiscent of the fight for anti-retrovirals in the past decade. With Indian generic companies entering in voluntary licensing agreements with Gilead Sciences, the price of the drug was brought down from $1,000 per pill to $900 for a 12-week course for Indian patients. But the generic versions are not yet available in in South Africa.
In the past Indian companies would have launched generic versions in the developing world at vastly lower rates, but in 2005 India adopted WTO-TRIPS (Trade-Related Aspects of Intellectual Property Rights) obligations, making it difficult for Indian companies to make generics of patented drugs. But the country held on to crucial rights, including the right to grant a compulsory licence to local manufacturers in case of health emergencies.
Cipla chairman Yusuf Hameid, known for single-handedly breaking the big pharma drug cartel that was not allowing critical, life-saving HIV drugs to enter African markets in the 1990s, stated that the governments of developing nations had the responsibility to ensure there was no monopoly in medicines. He is known for offering generic anti-retrovirals at $304 a year, or less than a dollar a day, when Pfizer was charging nearly $12,000 dollars per patient, per annum.
"All governments should ensure that there is no monopoly in essential drugs required for the healthcare needs of their country," he said. "With a population of 1.3 billion, India has to take urgent steps towards this. What happens in India with regard to its patent laws, the use of TRIPS flexibilities, developments in the drug industry, and access to medicines has tremendous implications for all developing countries and the world."
He continued: "India today is a major producer and supplier of affordable drugs worldwide. The world is relying on medicines from India and our government must not, under any circumstances, dilute our patent-related laws." He said he was keenly following developments in Indian policy regarding this matter.
Modi's tilt towards big pharma
South Africa is in the process of introducing a progressive Intellectual property law modelled largely on the Indian Patent Act. Stating that the country was following India's footsteps but was worried that India was turning pro-pharma, Motsoaledi said, "I have heard a rumour that they [India] want to reverse their [IP] policies. We are very scared and worried [about the developments in India]. Why are they reversing these policies? We have been following in their footsteps, to be more like India, but they are changing now."
Whether India will change its laws remains to be seen, but since coming to power Prime Minister Narendra Modi's government has gradually distanced itself from the country's four-decade long approach to pharmaceutical patents. In September 2014, when PM Modi visited the US, he agreed to set up a bilateral working group on intellectual property as part of the Trade Policy Forum – essentially giving the US a major say in intellectual property decisions.
Then came Modi's speech to the Indo-US CEO's forum in March in the presence of US President Barack Obama, "You will find here a climate that encourages investment and rewards enterprise," he said. "It will nurture innovation and protect your intellectual property."
S Africa's progressive voice
As India lifts its foot off the pedal in the patents-versus-patient battle, South Africa is shaping up as a key battleground for access to affordable medicines. Motsoaledi is one of most vocal global voices against big pharma lobbying.
In December 2014, following the leak of a nine-page document titled 'Campaign to Prevent Damage to Innovation from the Proposed Draft National IP Policy in South Africa' from the office of Merck officials, Matsoaledi was widely quoted in national and international media as saying, "I am not using strong words; I am using appropriate words. This is genocide."
He also called upon all South Africans to fight the plot of "satanic magnitude....to the last drop of their blood". The memo essentially laid out a 'secret' plan by PhRMA (Big Pharma's lobby body) to discredit the National IP Policy and prevent its passing in Parliament. This has come to be known as the Pharma Gate scandal.
In October 2014, India's department of industrial policy and promotion constituted a think tank on intellectual property rights to draft a national policy and advise the government on a range of patent-related issues. The think tank comprised six people, including Indian judges, lawyers and academics, and for the first time did not have a civil society representative, which has raised serious concerns globally.
"We are definitely worried," said Julia Hill, Access Advocacy Officer in Johannesburg, South Africa for humanitarian aid organisation Médecins Sans Frontières. "India had set up a robust system to examine patents, eliminated ever-greening. This is all really important for us, as we could demand our government to follow the same steps. But when they put together the think tank to revise the IP policy, we were really concerned, as it echoes the Pharma Gate scandal from last year."
Hill added that, "by volume we get most of our medicines from India. The APIs [active pharmaceutical ingredients] come from China but by revenue we are sending most money to America, France, United Kingdom, which shows all the branded medicines are driving our trade deficit."
All eyes on India
Motsoaledi's use of the word "genocide" against multinational pharmaceutical companies was met with outrage across the world. He still stands by the use of the term and said, "Yes, I called it genocide because I was showing the number of people in sub-Saharan Africa who depend on generic anti-retrovirals, specially generics from India. I was showing them how many people will die [if the policies change]. For instance, out of the eight million people who are on anti-retrovirals in the world, six million are in Sub-Saharan Africa, most of them alive because of generics from India. If these six million do not have access to affordable generic anti-retrovirals, all of them will be gone. I mean, that's genocide."
Speaking about Indian generic companies, which made it possible for Africans to access affordable HIV/AIDS drugs in the past decade, Motsoaledi said, "They were our heroes, and if they change their laws now, we will be in big trouble in sub-Saharan Africa, really big trouble."
When asked if he was disappointed, seeing the developments in India, he said: "My message to India is that we really rely on them and if they reverse their position now they will end up killing a lot of people in Africa, no question about it."
Leaked document available here
---