Zambia, DRC agree on free trade
All the versions of this article: [English] [français]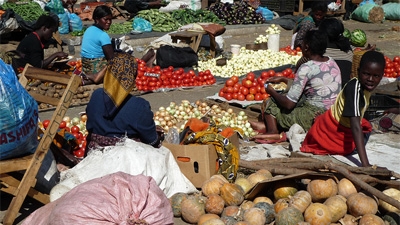 ZNBC | 6 August 2015
Zambia, DRC agree on free trade
Zambia and the Democratic Republican of Congo have agreed on duty free importation of goods.
The two countries signed a Bilateral Trade agreement that will see enhanced trade between the two countries.
Minister of commerce Margaret Mwanakatwe said the signing of the agreement would maximize the production of value added products.
She is hopeful that the agreement would deal with issues of unfair trade and curb smuggling.
And Congolese Minister of commerce Nerferti Kisula says her country was happy that Zambia was the first country it was signing a trade agreement with.
Ms Kisula also asked the private sector in both countries to take advantage of the agreement and explore areas of trade.
---