---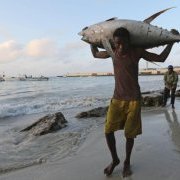 Last week, Turkey and Somalia signed economic partnership agreement.The countries also came to an understanding on fishing and fisheries. Under this, Turkish fishermen will be able to fish in Somalia's territorial waters.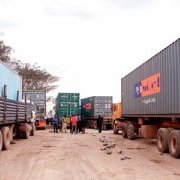 The Tripartite Free Trade Area will comprise 28 countries, cover approximately 18.3 million square kilometers and hold about 61 percent of the continent's population.
Somalia's fledgling government signed a broad bilateral trade agreement with neighboring Kenya on Tuesday, the first since warlords overthrew military dictator Mohamed Siad Barre in 1991 and plunged the country into chaos.