Official: African states to meet deadline to establish trading bloc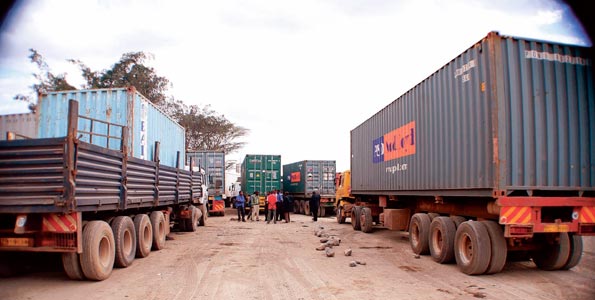 Xinhua | 7 August 2017

Official: African states to meet deadline to establish trading bloc
by Ronald Njoroge
African states are expected to meet the October deadline to establish the continent's largest trading bloc by the end of 2017, an official said on Sunday.
Common Market for Eastern and Southern Africa (COMESA) Secretary General Sindiso Ngwenya told Xinhua in Nairobi that 21 out of 26 countries have so far signed an agreement to merge three regional blocs.
"The formation of the Tripartite Free Trade Area by combining the East African Community, the Southern African Development Community and COMESA is going on as planned," said Ngwenya, who was in Nairobi as head of COMESA Election Observation Mission, which was flagged off on Sunday to monitor Kenya's Aug. 8 presidential polls.
Ngwenya said that the remaining five countries that are yet to ratify the agreement have made tremendous progress toward domesticating the deal.
In addition, two African states have also expressed interest in joining the economic bloc.
"By the end of the year, Somalia and Tunisia will also come on board to join the Tripartite Free Trade Area," Ngwenya said.
Somalia also plans to resume its membership in COMESA, which it lost due to the outbreak of civil war.
"Now that stability has begun to return to Somalia, the Horn of Africa nation will become a member of COMESA again during the COMESA Heads of State and Government Summit to be held in October," Ngwenya said.
The Tripartite Free Trade Area will comprise 28 countries, cover approximately 18.3 million square kilometers and hold about 61 percent of the continent's population.
---