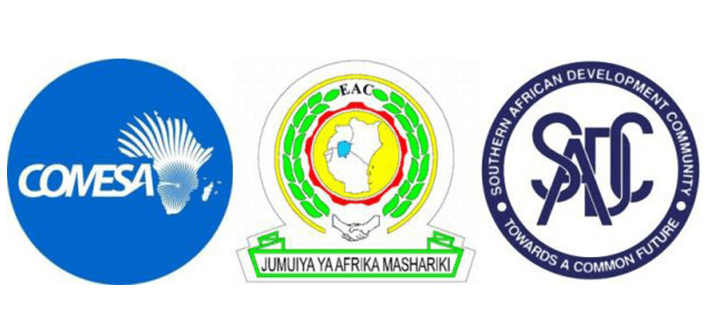 Since 2008, there was talk about merging the member states of COMESA, the East African Community (EAC, with five members) and the Southern Africa Development Cooperation (SADC, with 14 members). In 2011, leaders of the 26 African countries within these three existing regional economic communities announced plans to negotiate a tripartite free trade area between them which would, cover over 600 million people and an estimated US$1 trillion in trade. In June 2011 in Johannesburg governments adopted the negotiating principles, modalities for negotiations and a roadmap for negotiating such an agreement at the 2nd Comesa-EAC-Sadc Summit. The first negotiating round was held in Nairobi in December 2011 and in June 2015 the "Tripartite Free Trade Area" or #TFTA was finally signed. It now needs to be ratified by the assemblies of parliaments of each member state to come into effect.
The texts of the FTA are here: http://www.tralac.org/resources/by-region/comesa-eac-sadc-tripartite-fta.html.
This agreement is to form the precursor of a continental Africa-wide FTA or CFTA.
last update: June 2015
photo: Tahrir Institute