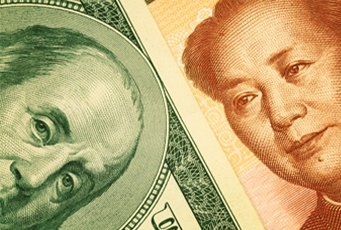 Washington and Beijing began formal negotiations towards a bilateral investment treaty (BIT) in June 2008. A year later, the highly sensitive talks were halted until July 2013. The US is interested in getting Chinese restrictions on foreign ownership in about 100 sectors — from soybean oil and automobiles to life insurance and other financial services — lifted for US companies which want to expand their market presence there. The Chinese government is interested in getting more security for highly-scrutinised Chinese investments in the US and its massive holdings of US sovereign debt ($1.3 trillion).
In late 2013, China agreed to initiate talks on a possible BIT with the European Union as well.
July 2014
---
US President George W. Bush nominated Henry M. Paulson as his new Treasury Secretary on May 30. In his Rose Garden announcement of the nomination, Bush stressed that Paulson will "help ensure that our trading partners play by the rules, respect intellectual property rights and maintain flexible, market-based exchange rates for their currencies."
With President Hu Jintao due to visit the United States, there is an urgent need for a cease-fire in the war of words between China and the United States over trade.