590 Filipinas not covered by FTA came to Japan to work as caregivers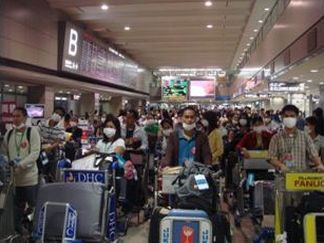 Kyodo News International | July 27, 2014
590 Filipinas not covered by FTA came to Japan to work as caregivers
About 590 Filipinas who have come to Japan to work at nursing care facilities are not eligible for public support under the Japan-Philippines Economic Partnership Agreement, a Kyodo News survey showed Sunday.
These Filipinas do not receive public assistance with Japanese language education or training in the provision of nursing care, often owe money for their travel expenses, and work in severe labor conditions.
At present, Japan accepts nurses and caregivers from Indonesia, the Philippines, and Vietnam under bilateral free trade agreements.
Since 2008, when the first of these agreements took effect, about 1,540 nurses and caregivers from the three Southeast Asian countries have arrived in Japan under the bilateral FTA schemes. Some 830 have also returned home because their visas expired or for other reasons.
Separately, however, 590 Filipinas have arrived through the auspices of privately run personnel recruitment agencies in the Philippines. Many of these women are single mothers of children with Japanese fathers.
Observers say it is necessary to consider how to offer adequate support also to these foreign workers not covered by an FTA to maintain the quality of services performed by foreign caregivers.
Foreigners still account for a small percentage of caregivers in Japan, who total around 1.49 million, according to the Ministry of Health, Labor and Welfare.
But given the Japanese government's policy to add the nursing care sector to a list of industries that can accept foreign trainees under a program originally aimed at transferring Japanese technologies to developing countries, there may be more nursing care facilities that seek foreign labor to cope with a lack of workers amid the nation's rapidly graying population.
An official of Shin-Nikkeijin Network Association Inc., a nonprofit organization that sends Filipino care workers to Japan, said the body has received several thousand inquiries from people seeking to obtain a job in Japan.
Nursing care facilities that accept foreign workers other than through the FTA schemes are basically responsible for offering them Japanese language education and training on how to offer nursing care services to the elderly.
Some facilities offer training for foreign caregivers for one year before coming to Japan on condition that they work in Japan for three years, while others require foreigners to acquire Japanese proficiency as much as those authorized by an FTA.
---