A swan song for TiSA talks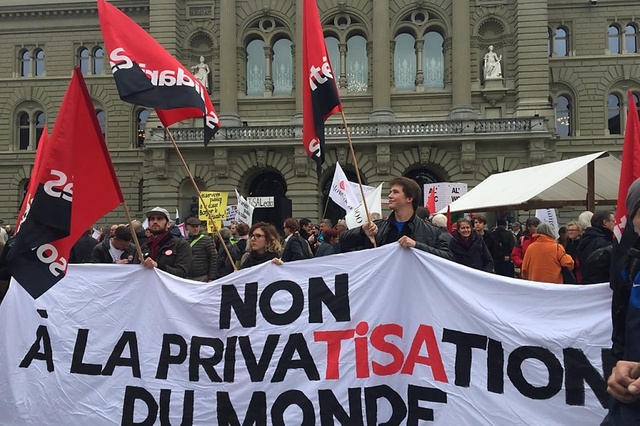 Politico | 14 November 2016
A swan song for TiSA talks

By Adam Behsudi
The prospects for concluding negotiations on the Trade in Services Agreement now appear slim after a senior trade official close to the talks told POLITICO that it's looking less likely that trade ministers will gather for an anticipated early December meeting in Geneva - a get-together at which negotiations had been expected to wrap up.
"I think it's less certain whether ministers will get together for TISA; that will depend on whether they think a deal is possible," said the official, adding that negotiators at the technical level are still expected to meet at the end of the month.
The effort to finalize TISA talks has been hampered by friction with the European Union, which the U.S. blames for dragging its feet on how to handle rules on data flows. The agreement being negotiated by the U.S., EU and 21 other governments could now lie fallow for a while, given President-elect Donald Trump's critical view of new trade initiatives. But the official held out some hope that a Trump administration could put its attention on the deal at some point.
"There is a higher likelihood that a Trump administration decides to pursue TISA than there is that the EU will get its act together on data in the next four years," the official said. "I doubt very much that the Trump administration has thought very much at all about TISA. When they do think about it, they may look at it as being a different kind of trade agreement, because it's not dealing with industrial goods. They may see the broad support for it among U.S. stakeholders. They may see the support for it in Congress and see it's interesting."
---