AEC 'ignoring human rights'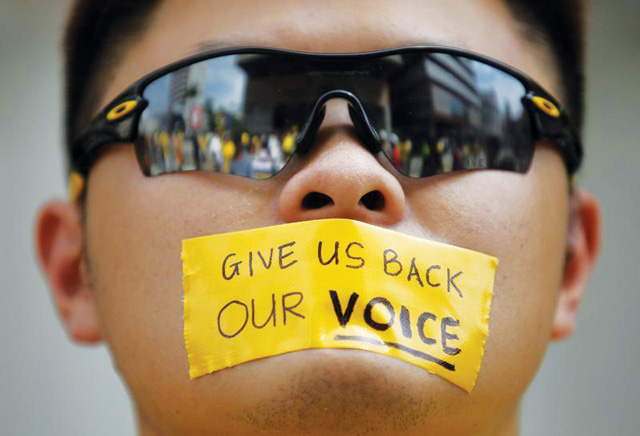 The Jakarta Post | 6 January 2016
AEC 'ignoring human rights'
by Marguerite Afra Sapiie
Upholding human rights and democratic values is not in the interests of the ASEAN Economic Community (AEC), since member states are driven only by market-oriented goals, according to the Human Rights Watch Group (HRWG).
HRWG ASEAN program manager Daniel Awigra said on Wednesday that while the AEC aimed to integrate the region as a single market allowing a free flow of goods, capital, people, investment and services, ASEAN member states were still interacting according to old paradigms.
Aside from keeping rights issues under national jurisdiction, Daniel said, some member states still adopted a logic of "bread before freedom", prioritizing economic development above upholding democratic values such as freedom, justice and security.
"ASEAN member states don't want any human rights-related issues to be brought into economic cooperation, as if the two were incompatible," Daniel told thejakartapost.com on Tuesday.
ASEAN member states appeared to make progress in human rights protection in 2009, with the establishment of the ASEAN Inter-governmental Commission on Human Rights (AICHR).
However, as an intergovernmental body, the AICHR, Daniel said, still served as an extension and was not independent from the national interests of each member state, and lacked the authority or mandate to investigate human rights violations.
The selection of AICHR commissioners was also not transparent, Daniel said, with most members – though not Indonesia – electing commissioners behind closed doors.
The AICHR, he added, was in fact employed to block certain rights violations from being discussed. Myanmar, for example, refused to resolve the Rohingya refugee crisis when it was brought to the AICHR, preventing the case from being addressed at the ASEAN level and bringing about deadlock.
"This is a setback. A body intended to resolve cases of human rights abuse is instead being used to stop them from being addressed," said Daniel.
Meanwhile, HRWG executive director Rafendi Djamin said that Indonesia's leadership of the AICHR or other commissions within ASEAN was important to drive awareness of human rights.
According to Rafendi, as the most prominent liberal democracy in ASEAN, Indonesia could promote examples of best practices it had already successfully implemented, whether bilaterally or across the region.
Indonesia could offer concrete examples, Daniel added, of ways in which human rights could aid, rather than hamper, economic development.
---