Africa relations are 'not equal', leaders warn EU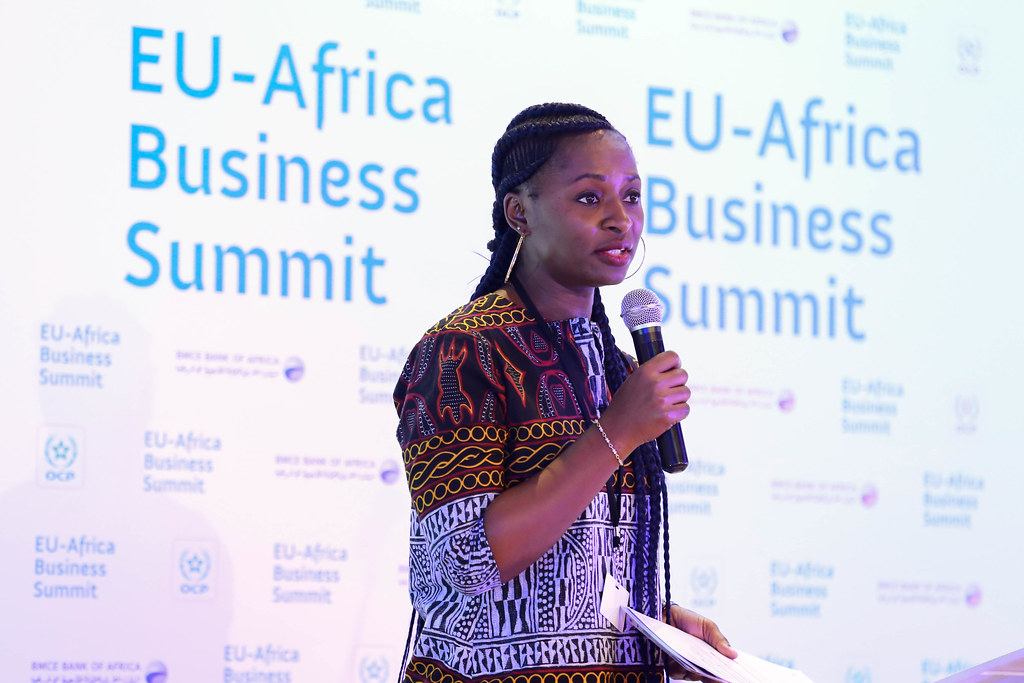 Euractiv | 3 December 2019
Africa relations are 'not equal', leaders warn EU
By Benjamin Fox
As the field of competitors for investing in Africa becomes more crowded, the EU will have to quickly improve its offer. The challenge for Ursula von der Leyen's new European Commission will be to turn the so-called 'partnership of equals' promised by her predecessor into something concrete.
That was the message at the EU/Africa Business Summit in Marrakech, Morocco on 28-29 November where politicians and business leaders urged the new Commission to be more ambitious and make the 'equal partnership' pledge made by Jean-Claude Juncker a reality.
After lengthy delays caused by the European Parliament rejecting three of her nominees, von der Leyen's new college of Commissioners only took office last week.
She will make her first foreign trip to Ethiopia on Friday (6 December), where she will meet Prime Minister and Nobel Prize winner Abiy Ahmed in a symbolic move meant to show Europe's increased focus on the continent.
The main building blocks will be finalising the successor to the Cotonou Agreement, the twenty-year-old treaty between the EU and the 78-member African, Caribbean and Pacific Community, which expires next March, the myriad financial instruments which can facilitate more EU investment in Africa, and the slower process of revamping EU-Africa trade relations.
For the moment, there is plenty of scepticism among African politicians, businesses and civil society leaders that the rhetoric about partnership will be backed up.
"Currently as we talk, Europe and Africa are not equal," said Victoria Sekitoleko, a former agriculture minister of Uganda, pointing to unequal trade relations between the continents and continued migratory flows of thousands of the African continent's most talented to Europe.
"The biggest challenge for the EU and Africa is the youth (migration)," said Sekitoleko. "If this was a disease, we would call it an epidemic."
Other political and business leaders at the Marrakech summit complained that trade deals are skewed in favour of Europe, preventing them from building up domestic processing industries, with the result that 70% of Africa's exports to Europe are in raw materials, while Africa imports most of its manufactured goods.
"The Commission might be about to change but what will not change is Africa being at the top of EU agenda," said Joanna Drake, deputy director-general at the Commission's DG Environment.
"The word 'equality' has been used a lot and I agree – maybe the point of departure was not equal."
"We are going to continue using scarce public money very wisely, basically to de-risk investment," Drake told delegates. She added that the EU executive is on target to deliver the €44 billion in private sector investment promised under the External Investment Plan launched by the Juncker Commission.
Meanwhile, the Commission will also continue to provide technical assistance for both individual African countries and regional blocs in creating a regulatory framework that will encourage investment.
"There is a paradigm shift – we see rising interest from Turkey, Russia and India," said Leila Mokaddem, the Morocco country director for the African Development Bank, pointing to the spate of recent summits focused on investment partnerships with the African continent.
The UK will join the list of suitors in January, when it hosts its own African trade and investment forum just days before it is due to formally leave the EU, as it seeks to establish new trade and political ties post-Brexit.
In October, the African Development Bank's board signed off on a 125% capital increase from $93 billion to $208 billion, the largest in the lender's history, in a move that is likely to herald a dramatic increase in its workload, particularly in terms of investment in infrastructure and agriculture.
There is currently a $40 billion infrastructure investment gap each year across sub-Saharan Africa.
Said Ibrahimi, CEO of Casablanca Finance City, pointed out that EU cohesion funding had allowed infrastructure in regions neighbouring Africa, such as the south of Spain, to catch and overtake regions in Morocco.
The EU is unlikely to offer significant new sources of financial investment. The next seven-year EU budget, known as the multi-annual financial framework, proposed by the Commission is set to increase spending for Sub-Saharan Africa by 23%, from €26.1 billion to €32 billion, but that would still see the EU spend more on migration control.
---