Africa steps up dispute resolution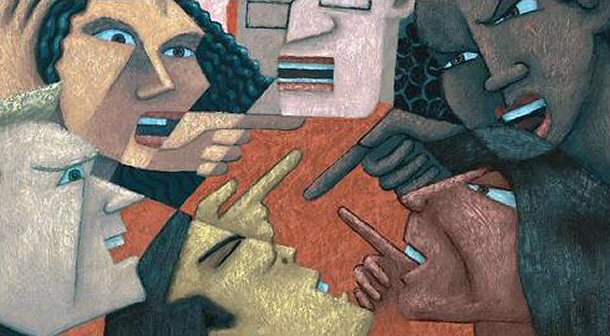 The Southern Times 20150316
Africa steps up dispute resolution
by Philippa Maister
With increased levels of investment into Africa, the number of legal disputes in the continent is also on the rise. These are largely resolved through arbitration and countries including Mauritius, South Africa, Rwanda and Nigeria are keen to foster expertise in this area so that they can capitalise on this lucrative new area of business.
Africa is rapidly emerging as one of the most attractive investment destinations in the world, with its huge territory, vast population, bountiful natural resources and untapped markets. But, as FDI flows increase, so too do the number of legal disputes arising in the continent, both between investors and the state, and between parties engaging in commercial transactions.
Rather than settle these matters in Africa's domestic courts, however, many investors have opted instead to enter into arbitration, a form of dispute resolution that takes place outside of a court. This growing trend has led to an increase in the number of African countries targeting the development of local arbitration capabilities.
Taking it outside
Arbitration is widely used throughout the world for a variety of reasons. In Africa, the appeal lies in the fact that it reduces the possibility of corruption, of local courts favouring the home side, the slowness of proceedings and the risk of political instability.
Arbitration allows parties to select neutral arbitrators, with the necessary expertise, from third-party countries. In addition, they may select the "seat" – the set of legal procedures – against which they want their case to be judged upon, even if the actual proceedings are held in another country. They may also adopt internationally accepted rules, such as those of the United Nations Commission on International Trade Law, and all parties know that the ruling resulting from the arbitration can be enforced in many countries under the New York Convention.
Arbitration of investor-state disputes often follows the terms of bilateral investment treaties between countries, usually according to rules developed by the International Centre for the Settlement of Investment Disputes.
Thus far, New York, London and Paris have been the main beneficiaries of this lucrative business. But, as the need for arbitration in African investment disputes has grown, a handful of African countries have recognised the opportunity to challenge the dominance of these established legal centres, and are working to establish arbitration centres of their own, which can handle international arbitration, both as a matter of national pride and of convenience.
Leading the way
Mauritius is already recognised as a leading location for international arbitration due in no small part to its highly skilled practitioners, and the country has developed a particularly good reputation among Chinese and Indian investors entering the African market. To further broaden its attractiveness, Mauritius has established a right of appeal to the UK Privy Council, for parties who may be dissatisfied with the outcome of an arbitration.
A recent conference on Africa-related arbitration – sponsored by the Atlanta International Arbitration Society and held in Atlanta, Georgia, which itself is seeking recognition as a global arbitration venue – saw speakers from other African countries suggest ways in which they were developing their capabilities in order to become viable alternatives to the established arbitration centres.
The founding of the Lagos Court of Arbitration in Nigeria in 2009 gave voice "to a national desire to insist on controlling its own destiny", according to one of the court's board members, Yemi Candide-Johnson, who is also a senior partner at Lagos-based law firm Strachan Partners. Speaking at the conference in Atlanta, he highlighted the fact that one-third of all economic activity in west Africa is conducted in the state of Lagos and it was therefore logical for Nigeria to capitalise on this by, among other things, training its own practitioners, instead of depending on what he calls "unaffordable foreign centres".
The Kigali International Arbitration Centre in Rwanda was also represented at the conference. Its secretary-general, Bernadette Uwicyeza, cited the government's effort to improve the country's investment climate through comprehensive reform, citing its political stability and good governance, both of which add to the ease of doing business, as its main competitive advantages.
South Africa is also seeking to become a hub for international arbitration, says Grant Herholdt, a director at local law firm ENSafrica. The country is in the process of introducing a modernised Arbitration Act to replace its existing law. It offers a strong legal system with independent courts, highly regarded lawyers and academics, and a diverse economy. The country is also in the process of passing new domestic legislation to protect foreign investment, which will see it withdraw from the bilateral investment treaties that currently protect investors in the country.
It is not just individual country efforts that are advancing Africa's legal capabilities. A group of 17, primarily French-speaking, countries in Africa have banded together to form Ohada, the Organisation for the Harmonisation of Business Law in Africa. Ohada encourages the adoption of common modern rules and procedures by member states and promotes arbitration through the Common Court of Justice and Arbitration in Abidjan, Cote d'Ivoire. An arbitral award can be enforced in all member states. Roland Abeng, founder of the Abeng Law Firm in Cameroon, says that many of Ohada's member countries score poorly on corruption and other indices. He adds that he hopes the formation of Ohada will increase professionalism and improve the rule of law in member states.
Treading carefully
Still, the best hope for securing a good outcome in the event of arbitration is to make sure that both parties are protected. Phillip Bliss Aliker, a barrister and international arbitrator with London-based Tanfield Chambers, advises firms to make provisions for arbitration as part of any new investment strategy. "You should agree on the arbitration before you put one dollar down," says Mr Aliker.
Noting that the legal systems in former UK colonies are often underpinned by English law, Mr Aliker emphasises that foreign investors active in English-speaking African countries should have both a competent local lawyer and also a lawyer with an excellent understanding of English law.
He adds that any agreements regarding new deals should be reviewed both by the lawyer handling the transaction and an experienced dispute resolution lawyer. The agreement may also state that the transaction be subject to local law, while dispute resolution could be subject to arbitration under international legal procedures.
Problems in resolving disputes between Chinese investors and African partners or states have come into particularly sharp focus as Chinese investment in Africa has grown so that there are now more than 2500 Chinese companies with operations in the continent.
According to Huawei Sun, a senior consultant with Beijing Hui Zhong Law Firm, some Chinese companies enter the African market without adequate due diligence or understanding of the country and cultural barriers. Moreover, she adds, Chinese investors tend to resolve disputes through diplomatic channels or local counterparties rather than through arbitration. This trend may be about to change, however, as some leading Chinese academics have advocated the increased use of arbitration in disputes between Chinese and African nationals. – This Is Africa
• This article was originally published by fDi Magazine, a sister publication to This Is Africa (www.fDiIntelligence.com)
---