Agoa bill proposes three-year timeline for SA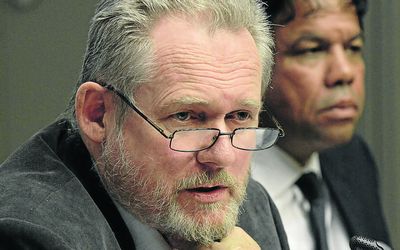 Business Day | 17 Apr 2015
Agoa bill proposes three-year timeline for SA
by Simon Barber
WASHINGTON — A bipartisan bill to renew the African Growth and Opportunity Act (Agoa) for 10 years was on Thursday night jointly introduced by the chairmen of the Senate Finance Committee and the House Ways and Means Committee, presaging speedy passage well ahead of the September 30 deadline.
A summary of the bill made no mention of SA but a colloquy in the finance committee between senator Jonny Isakson and US Trade Representative Michael Froman made it clear that SA's continued enjoyment of Agoa benefits was by no means certain.
Mr Froman, fresh from meeting Trade and Industry Rob Davies, said he would not oppose Mr Isakson's proposal to place SA on a three-year probation to submit reports every six months on its meeting the act's eligibility requirements.
Mr Isakson, a Georgia Republican who, with his Democratic colleague Chris Coons of Delaware, has led efforts to penalise SA for imposing anti-dumping duties on US frozen chicken portions, also met with Mr Davies on Thursday. He said he had come away convinced SA was playing "rope-a-dope" with the US on the chicken issue.
But he said he was not willing to make the rest of Africa suffer because of the trade "violations" of one country.
The renewal bill makes it easier for the US trade representative to take action against countries that fail to comply with the Agoa eligibility criteria. Mr Froman assured Mr Isakson he would make use of this expanded authority in dealing with SA.
Mr Davies is in Washington for consultations under the US-SA trade and investment framework agreement and to press for the 15-year renewal Agoa on terms favourable to SA.
He said on Wednesday that the office was pressuring SA to give the US the same preferential access it had granted the European Union under the SA-EU Trade and Development Co-operation Agreement.
Under international trade rules, SA could not do this for the US alone but would have to make the same tariffs available to everyone, effectively wiping out preferences the EU purchased from SA with concessions of its own.
How SA fares in a new Agoa will depend in part on whether the South African Poultry Association and the USA Poultry and Egg Export Council have reached agreement on the tonnage of frozen chicken portions US producer will be able to sell into SA at normal tariff rates.
SA's new ambassador to the US, Mminwa Mahlangu, told Agoa supporters on Thursday that in the latest exchange of offers, US poultry council had demanded 125 000 tonnes, while the SA poultry association proposed 45 000 tonnes.
---