Agriculture agreement with Morocco rejected by the EU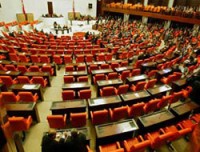 Green Med Journal | 13 July 2011
AGRICULTURAL AGREEMENT WITH MOROCCO REJECTED BY THE EU
The Agriculture Committee of the European Parliament rejected yesterday the agreement for the liberalization of trade in agricultural and fishery products between Europe and Morocco. The decision must be ratified and voted in the European Parliament.
In a move welcomed by Spanish exporters, the committee has approved a study by right-wing Italian MEP Lorenzo Fontana (EFD Eurosceptic group ) that recommends the abandonment of the deal, arguing it would have "negative consequences" for southern European agriculture. His proposal received 24 votes in favor, 14 against and 2 abstentions. In his report, the Italian MEP called to the renegotiation of the agreement, with a renewed focus on "adaption to reform of the entry price system, reducing phytosanitary, sanitary and environmental differences, and the inclusion of social and anti-dumping clauses".
Spanish fresh produce federation Fepex, which has campaigned vigorously against the agreement, called the vote a "positive" development, adding that the committee had "taken into account the extremely serious situation the (EU) fresh produce sector finds itself in".
Other agricultural organizations as Asaja, COAG, UPA and Agrifood Cooperatives also appreciated the decision taken yesterday in Strasbourg and called it a "step in the right direction" for the Spanish production sector.
Following the agriculture committee meeting, on July 13 the Moroccan agriculture minister, Aziz Akhenouch, will meet the European Commission, which could prove crucial in deciding the future of the deal, as European MEPs have still to vote on whether to ratify it. The vote on the ratification of the EU-Morocco agreement of association is expected this October.
Last April, the campaign of tomato, compared to quota of 16,500 tons, Morocco exported to the EU, 42,819 tonnes, according to Eurostat, which has caused a "serious crisis to EU producers of this vegetable," indicated exporters. This has been repeatedly denounced by the European agricultural organizations, especially the Spanish.
The report of the Agriculture Committee is to agree with the Spanish producer sector, recognizing that "Europeans are penalized by the fact that the products of Morocco, such as tomatoes, access the EU market at a time different from the normal marketing time in Europe, causing serious damage in the functioning of the market".
---