Ambassador: 'We should be more creative' in finalising Azerbaijan-EU trade deal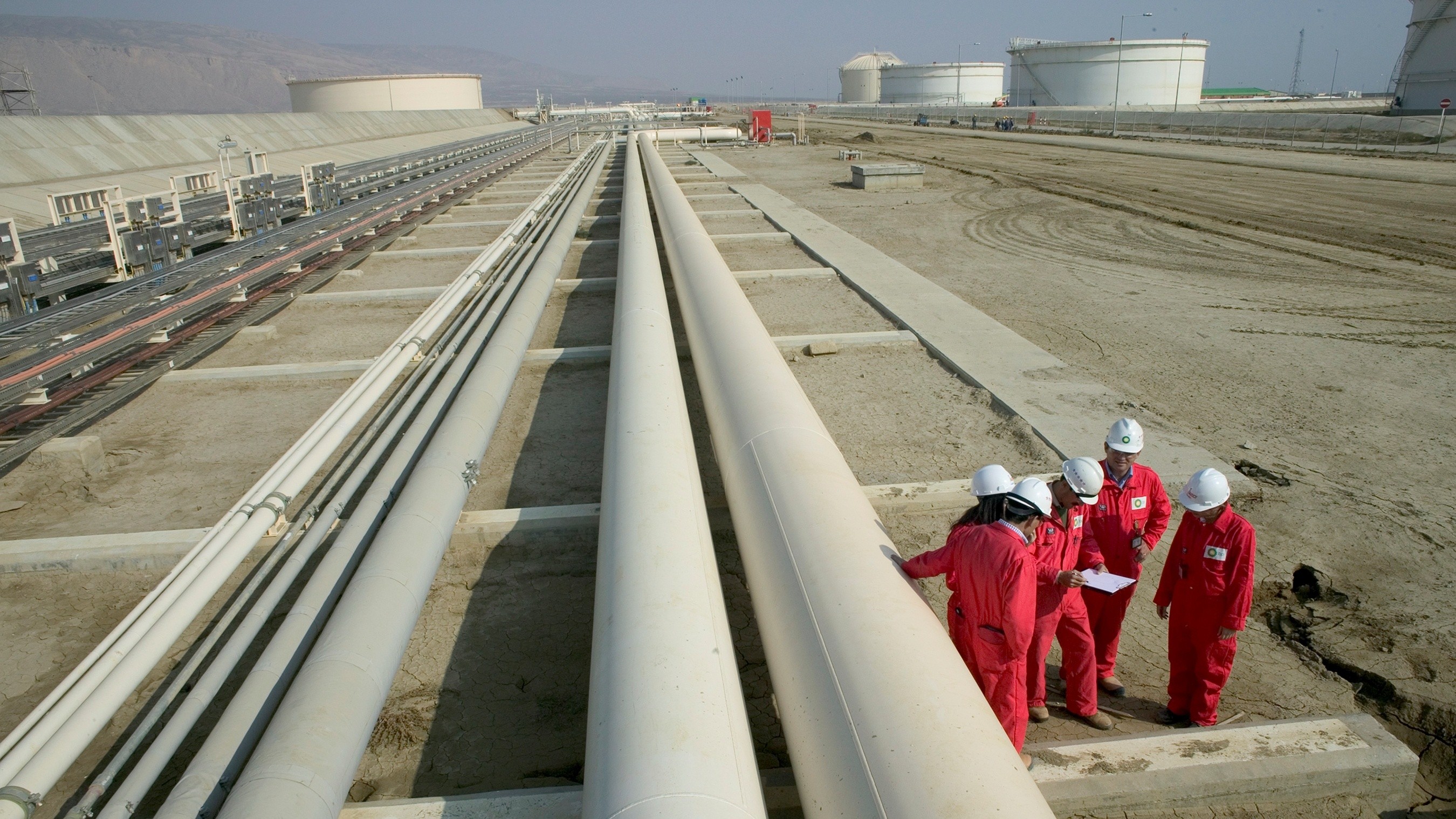 Euractiv | 5 September 2019
Ambassador: 'We should be more creative' in finalising Azerbaijan-EU trade deal
By Georgi Gotev
It took 20 years for the EU and Mercosur to sign a trade agreement. "We don't want to wait that much," says the Ambassador of Azerbaijan to the EU, urging the European Commission to drop its "bureaucratic matrix" thinking. "We don't hide our names," he insists.
Fuad Isgandarov previously served as Ambassador to the Netherlands, and as an ambassador-at-large. He also served as Deputy Minister of Azarbaijan's Ministry of National Security.
Isgandarov spoke to EURACTIV's Senior Editor, Georgi Gotev.
The holidays are over and the political season has already started in Brussels and possibly in Baku. What's new on the bilateral agenda?
Indeed, the political season has started, but for us in Azerbaijan the summer break was really very short. As you remember, the visit of Council President Donald Tusk took place in the middle of July, and our last round of negotiations on the bilateral agreement also took place in mid-summer. We will now have a very rapid continuation of the process: on 10, 11 and 12 September there will be three video-conferences dedicated to trade and institutional parts of the agreement. I think it's a very good illustration of the dedicated approach of the Azerbaijani side to the negotiations process.
Bilateral relations are growing, they are enhancing. We are working very actively to finalise the Trans-Adriatic Pipeline project and believe that the first molecule of Azerbaijani gas will be delivered to the European market in 2020. This is general Azerbaijani approach: we work to create a very strong economic basis, and from there construct our political negotiations, our political dialogue and of course, our bilateral agreement.
Talking about the political agreement, is it possible to have it initialed during the term of the Juncker commission?
From the very beginning, we didn't have any time limitations. This was not the main goal of the negotiations. For the Azerbaijani side, the idea was to have a comprehensive, strategically oriented agreement with our EU friends, beneficial for both sides. So, Azerbaijan was the first ever country to present its own draft for the bilateral agreement with the EU. When we started the negotiations, the EU side tabled a lot of changes. So, we worked not only on our proposal, but on the proposal of the EU side.
In the experience of the countries of central and eastern Europe, which are now EU members, it was always Brussels to table drafts for agreements, it was never the other way around. We were the first. But I understand our EU friends. They always used to work with some kind of "matrix" drafts. But in our case it didn't work. So we did have different but not contradicting streams in negotiations.
Generally we managed to find mutually acceptable wording in a very short period of time, in two years. I think this is a very serious achievement. And we never worried about time constraint. The EU side proposed to finalise these negotiations during the term of this Commission, with whom we have achieved substantial progress in our relations. It would be good idea to finalise these negotiations during this Commission, but it's not our goal in itself.
Commission officials say that in their perspective, the goal is achievable, but there are some stumbling blocks, especially in the chapter of trade, also because Azerbaijan is not a WTO member…
Azerbaijan is in accession negotiations with the WTO. But before we take our decision about the membership, we should clarify what is happening to trade relations in the world and within the WTO in particular.
You mean WTO is in crisis?
Right now, we are witnessing baffling discussions about the future of this organisation, about its rules. Do you think it would be wise for our side to be involved in this now? We think it's better to have an absolutely clear vision about the future of this organisation, and then to take an appropriate decision. Speaking about the trade part of our agreement, it's crucial that there are specific issues that we are having with our EU partners only. So we are working more practically, trying to find comprehensive solutions.
We discussed the bilateral track, but there are rumours like third parties interfere, can you say something?
EU has signed or initialed agreements with some of the countries of the region, but not yet with Azerbaijan. It's like constructing a building with windows, but without an entrance door. Can you imagine connectivity, transportation, energy or any other project in the region bypassing Azerbaijan? By the way, during his last visit to Baku, President Tusk stated the importance of Azerbaijan not only in East-West and but also in North-South linkages. It's qualitatively new dimension which will enable all our regional partners to benefit from these initiatives. It shows that there is understanding that this crossroad connecting role of Azerbaijan is crucial.
From this point of view Azerbaijan could be very important for the EU not only in the bilateral track, but at the regional level as well. Just last year we started our two dialogues, the security and transportation related ones, both initiated by our EU partners. And I think these are among the most important dimensions of our relations.
If you look at all the Eastern Partnership countries, each has its own importance, but it was Azerbaijan who managed to implement real large-scale connectivity projects which made the countries involved more cooperative and interdependent. I mean the Southern Gas Corridor, which involves two EU member countries – Italy and Greece, two candidate countries – Albania and Turkey, one associated country – Georgia and us.
You basically say that your country bought itself the ticket to be the bilateral agreement, but others are riding in the train?
No, I just remind your recent article in which you quote a Commission official, saying that Azerbaijan would like to sign the agreement, but doesn't want "to pay the price". By the way, you don't name the official. But we are not hiding our names and clearly state: Azerbaijan has no bills to be paid to the EU. But I don't think that phrases like "paying prices" are the best way for comprehensive solutions in negotiations.
Can bureaucratic obstacles be overcome?
Now is not the time for "bureaucratic matrix" thinking. Now we should be more creative. The world is changing dramatically. We see such speed in the global processes that any "bureaucratic matrix" approach doesn't work anymore. So, what should be done for the Azerbaijani and EU sides to make it happen? I think it's to find a compromise way which would make both sides winners. I remember how happy the EU countries were when they signed the Mercosur agreement, after 20 years of negotiations. We don't want to wait that much. And it's in the interest of both sides.
In my understanding, the Commission appreciates the stabilising role of Azerbaijan in a difficult region, especially because it's a Muslim country, but at the same time very open and tolerant toward other religions. How important is this asset?
This policy is our choice. We are implementing it by enlarging our activities aimed at promoting multiculturalism, inter-cultural and inter-religious dialogue in order to bring nations closer.
Any progress with Armenia?
Unfortunately, we don't see any positive indication from the Armenian side for the resolution of the Armenia-Azerbaijan Nagorno-Karabakh conflict. Most recent provocative statements of Armenian officials even further complicate the situation. It further proves that current Armenian Government continues an irresponsible path to blatantly violate the norms and principles of international law. But we don't lose our hope to find a political solution.
Can the EU help?
We appreciate EU's support to sovereignty, independence, inviolability of international borders and territorial integrity of all its partners, including Azerbaijan as enshrined in the EU Global Strategy. We expect the EU to pursue this unequivocal stand.
---