Anti-FTA group holds protest in KL against EU-India trade talks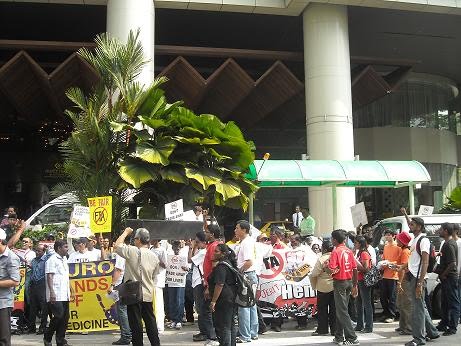 The Star | Wednesday February 8, 2012
Anti-FTA group holds protest against EU-India trade talks
KUALA LUMPUR: Some 50 Anti-FTA Coalition members staged a protest at the European Commission's office here Wednesday, urging it to stop promoting what they allege are dangerous trade policies that would threaten the lives of millions across the developing world.
The protest, from 10.30 to 11am, was held in view of ongoing negotiations on the European Union (EU)-India Free Trade Agreement (FTA) ahead of the scheduled EU-India summit later this week.
EU attache, head of administration Edward Feehan, came down and met the group, and coalition coordinator Edward Low handed him the memorandum.
---