Anti-TPP campaigners argue text ban is unlawful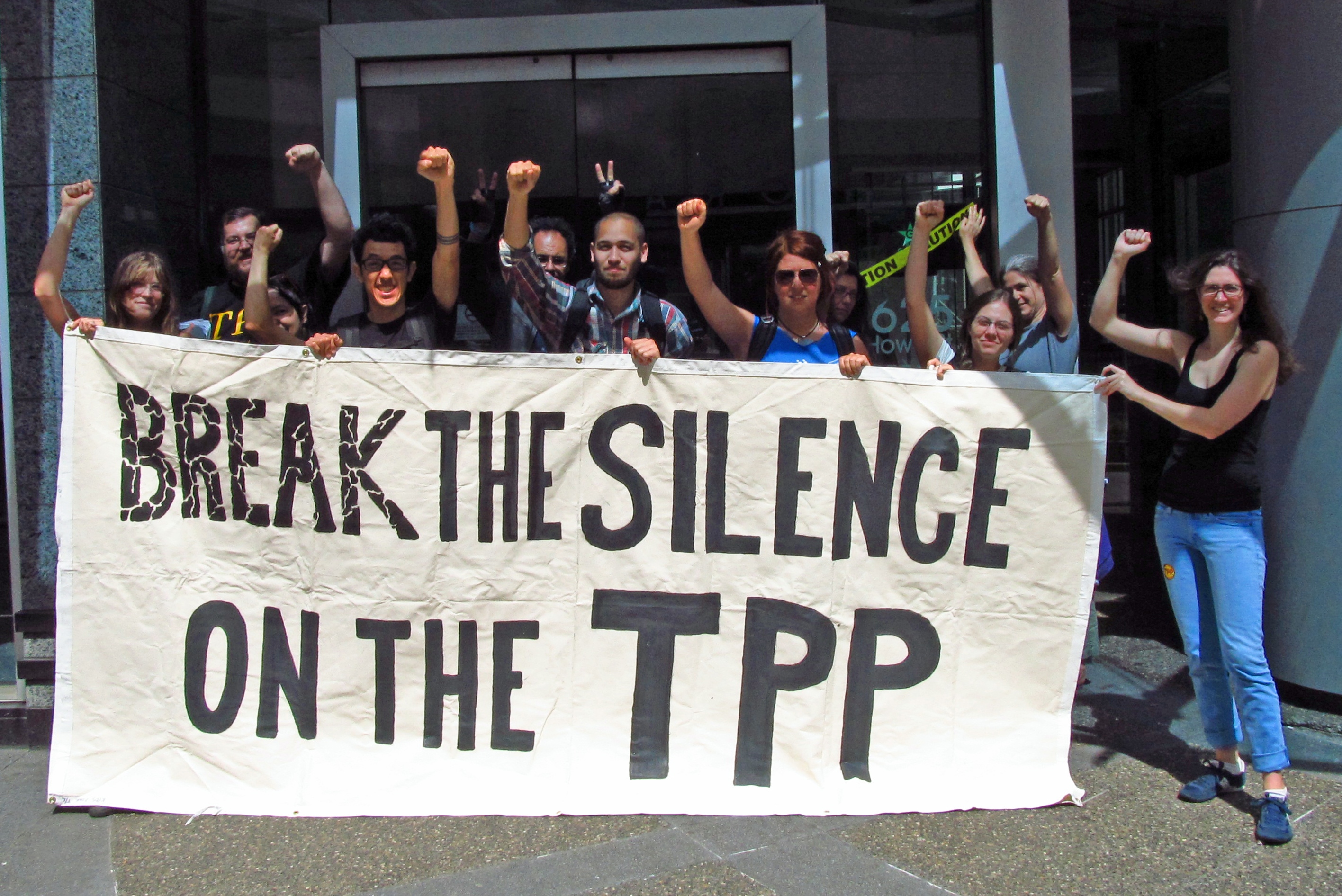 Radio New Zealand | 28 September 2015
Anti-TPP campaigners argue text ban is unlawful
Opponents of the proposed Trans Pacific Partnership trade pact have argued the Government's refusal to release information about the talks broke the law.
They are seeking a judicial review of the decision under the Official Information Act in the High Court in Wellington.
But the Crown rejects that, saying the decision by Trade Minister Tim Groser was reasonable.
The Government withheld the information due to the confidential nature of the twelve-nation talks, a decision upheld by the Ombudsman's office.
The applicants lawyer, Dr Matthew Palmer QC, said the Government's blanket refusal was unlawful, as Mr Groser did not review all the information being requested.
But the deputy Solicitor-General, Virginia Hardy, said officials would have to search through 30,000 documents, and the Minister took a sensible approach, judging that nothing could be released.
Dr Palmer said that was constitutionally dangerous as it signalled to all government lawyers considering OIA requests that information could be withheld without looking at it, and would allow the Government to veil itself even more than it does from public scrutiny.
He said the groups seeking the judicial review were not a bunch of wild-eyed radicals, but instead wanted the law applied as intended.
A range of organisations including Consumer New Zealand, Ngati Kahungunu and the Association of Salaried Medical Specialists are at the High Court in Wellington seeking a judical review of the Trade Minister's refusal to release information on the proposed trade pact under the Official Information Act (OIA).
The TPP seeks to cut trade barriers and set common standards for 40 percent of the world economy. In the latest effort to conclude the talks, officials from countries including New Zealand have been meeting in the United States.
The US has called a meeting of trade ministers in Atlanta for 30 September - 1 October but Groser has said that he would wait to see if the officials made any progress before deciding whether to go.
Secrecy surrounding TPP talks has prompted nationwide protests, with at least 25 protesters arrested in Wellington earlier this month after trying to force their way into a government building.
The High Court case is continuing.
---