As bilateral trade deals proceed, WIPO hears warnings, calls for change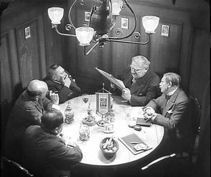 IP Watch | 4 October 2011
As bilateral trade deals proceed, WIPO hears warnings, calls for change
By William New, Intellectual Property Watch
As some developed countries prepared to ink a secret plurilateral trade agreement against rampant global piracy and counterfeiting in recent days, leading emerging economies and nongovernmental groups warned the World Intellectual Property Organization that such outside agreements need to respect broader societal impacts of IP rights enforcement or risk abuses of international rules on trade and development.
On 1 October, eight governments – Australia, Canada, Japan, Korea, Morocco, New Zealand, Singapore, and the United States – signed the Anti-Counterfeiting Trade Agreement (ACTA), negotiated entirely behind closed doors with almost no known input from the public or elected officials. For those who signed, the agreement will now have to go through the relevant national channels for ratification or approval.
The actual text of ACTA remains hard to find. It does not appear to be on the USTR website, and a Google search for the text brings up only leaked versions and a preliminary version released under pressure in April 2010 by the negotiating governments. It is unclear how elected officials with responsibility for trade matters, or others, are expected to view the text.
Meanwhile, the Obama administration announced on 3 October that it was sending Congress free trade agreements with Korea, Colombia and Panama, to the applause of industry groups and pro-trade officials.
The 27 European Union countries and Switzerland did not sign ACTA and will have to go through further hurdles, including parliamentary approval (IPW, Bilateral/Regional Negotiations, 8 September 2011).
The negotiating governments of ACTA issued a joint press statement, here, which hailed the agreement as a "significant achievement" creating a "common mechanism" for parties to work together against piracy and counterfeiting.
"When it enters into force with all participants, the ACTA will formalize the legal foundation for a first-of-its-kind alliance of trading partners, representing more than half of world trade," the joint release said.
According to the joint statement, ACTA provides for: "(1) enhanced international cooperation; (2) promotion of sound enforcement practices; and (3) a legal framework for IPR enforcement in the areas of criminal enforcement, enforcement at the border, civil and administrative actions, and distribution of IPR infringing material on the Internet."
It further adds that, "With respect to the legal framework, the ACTA establishes a strengthened standard that builds on the minimum standards of the WTO Agreement on Trade-Related Aspects of Intellectual Property Rights (TRIPS). This marks a considerable improvement in international trade norms for effectively combating the global proliferation of commercial-scale counterfeiting and piracy in the 21st Century."
The US government issued only a fact sheet on ACTA, and a statement of its "views" on the agreement, here.
Industry groups, such as the US Chamber of Commerce and the International Intellectual Property Alliance in Washington, DC issued press releases praising the signing. IIPA said it "launches an evolving partnership" to save cultural diversity, create jobs, promote technological advances and boost legal trade.
Public interest advocates are sharpening their focus on the EU and Swiss parliaments, and on US constitutional law. In the lead-up to the signing, advocates struggled to get clear information on who would sign or what it would mean. Some NGOs and academics argue that the agreement or the process of negotiation may violate some national laws or constitutions, such as in the United States, where it is being pitched as an executive agreement requiring no congressional approval.
Sean Flynn, a law professor at American University, blogged this week that USTR has not sufficiently justified the designation of ACTA as an executive agreement.
"In the fact sheet from USTR [the US Trade Representative's office] on ACTA, which appears to be the document that was being floated to cleared advisors as the 'signing statement,' USTR points to four agreements (in addition to GATT) that justify its entry into ACTA as a sole executive agreement," he wrote. "Of these, it appears that only one of the agreements (a pre-TRIPS IP agreement with Hungary) may not have been sent to Congress for post-signature ratification. The other three were actually treaties ratified by the Senate."
USTR asserted in its views document: "Significantly, the ACTA is consistent with existing U.S. law, and does not require any change to U.S. law for its implementation in the United States. In particular, the ACTA is consistent with U.S. copyright, patent, and trademark laws."
"As noted," USTR said, "the ACTA is consistent with existing U.S. law and does not require the enactment of implementing legislation. The United States may therefore enter into and carry out the requirements of the Agreement under existing legal authority, just as it has done with other trade agreements. Such agreements include both broad trade pacts like the 1947 General Agreement on Tariffs and Trade, and agreements specifically addressing trade-related intellectual property rights, including those concluded with Ecuador, Hungary, Jamaica, and Latvia."
Multilateral Questions and WIPO Enforcement Committee
Meanwhile, at the multilateral level, major trading nations not part of ACTA last week raised concern about the IP enforcement aspects of agreements like ACTA, and called for WIPO's enforcement committee to be a place where a new approach to enforcement, with more focus on social benefits and the interests of all countries, can take hold.
WIPO Deputy Director General for Global Issues Johannes Wichard of Germany outlined to the annual WIPO General Assemblies last week the work of the WIPO Advisory Committee on Enforcement (ACE). He described it as essentially studies on the impact of piracy and counterfeiting, and said the work programme will continue at the next meeting of the ACE, on 30 November to 1 December. The members "took note."
But in statements to the assemblies, members of the WIPO Development Agenda Group (DAG), which consists of most of the largest developing nations, praised the recent work of WIPO and the ACE, and called for the committee to help lead to changes in IP enforcement to encompass more people than just rights holders.
Brazil called for a continued focus on "reliable methodologies" for IP enforcement. It also referred to international rules that require that IP rights also have a social benefit and suggested that greater impact can be made with education and positive measures rather than only "repressive" sanctions against IP infringement.
"We must remember that IP rights infringement is a global phenomenon, which affects all countries, developed and also developing ones," Brazil said in its remarks. "In this regard, we consider that there are no 'one size fits all' solutions. Each country requires specific solutions."
"The risks associated with a superficial approach are, among others (i) the abuse of IP rights; (ii) the rise of obstacles to legitimate commerce, which has already led to serious consequences in the area of public health, with the apprehension of medicines in transit, for example; (iii) disregard of the due process of law and disrespect for civil rights," it said.
"The studies and debates that are being carried on, within the ACE, represent an opportunity for qualitative change in the treatment of enforcement of rights on WIPO," Brazil said. "[I]n order to face IP rights infringement, a comprehensive policy is necessary, combining, in a balanced way, repressive measures with educational efforts and public policies to foster the creation of formal jobs."
Countries referenced Recommendation 45 of the 2007 WIPO Development Agenda and the World Trade Organization Agreement on Trade-Related Aspects of Intellectual Property Rights (TRIPS), Article 7 in particular, which states:
Article 7 Objectives

The protection and enforcement of intellectual property rights should contribute to the promotion of technological innovation and to the transfer and dissemination of technology, to the mutual advantage of producers and users of technological knowledge and in a manner conducive to social and economic welfare, and to a balance of rights and obligations.
Recommendation 45 of the 2007 WIPO Development Agenda states:
45. To approach intellectual property enforcement in the context of broader societal interests and especially development-oriented concerns, with a view that "the protection and enforcement of intellectual property rights should contribute to the promotion of technological innovation and to the transfer and dissemination of technology, to the mutual advantage of producers and users of technological knowledge and in a manner conducive to social and economic welfare, and to a balance of rights and obligations", in accordance with Article 7 of the TRIPS Agreement.
The Development Agenda Group, represented by India, urged WIPO to intensify efforts to implement the Development Agenda, particularly Recommendation 45.
The group said the initiatives to establish stricter IPR enforcement rules and procedures outside the multilateral fora through the negotiation of TRIPS-plus bilateral, regional and plurilateral agreements put policymaking at the risk and undermines existing flexibilities needed for developing countries to further develop.
The group praised ACE for taking a more holistic approach since its 2002 launch and said studies presented at the sixth session of the ACE reflected WIPO´s efforts to develop an inclusive approach in its activities to building respect for IP by taking into account diverse views on enforcement.
The European Commission, in its statement to the assemblies, highlighted the dangers to businesses of counterfeiting and piracy, and emphasised the importance of enforcement to creativity. They said the European trademark office is proposed to serve as an observatory for information sharing on trademark counterfeiting and piracy. Japan called enforcement one of the most important things WIPO does
WIPO Out of the Global Anti-Piracy Congress?
The non-governmental Third World Network (TWN) made a statement during the ACE agenda item, and used sharp terms to describe WIPO's work on enforcement.
"The international community should ensure that both intellectual property protection and enforcement should not hamper people¹s access to knowledge, technology and right to health," the TWN representative said. "WIPO, being a specialised agency, should follow this principle in letter and spirit. Unfortunately, WIPO's approach to enforcement is oblivious to development challenges and issues."
TWN urged WIPO member states to review WIPO's role in the Global Congress to fight counterfeiting and piracy that it organises with the World Customs Organization and Interpol, the police agency. The event is typically an industry-oriented cheerleading opportunity for enforcement efforts. The NGO suggested it be assessed for its compliance with WIPO development objectives.
It also asked the ACE to conduct studies on the impact of measures that go beyond the TRIPS agreement, as typically contained in regional and bilateral agreements, like ACTA.
TWN saved its sharpest barb for WIPO's rising involvement in public health issues, charging that it has perpetuated misrepresentation.
"We find that public health and safety issues are often used as a front to promote and advance anti-counterfeiting initiatives that is all about protecting the rights of the IP holders and nothing to do with protecting public health," TWN said. "In fact, these anti-counterfeiting initiatives and policies have damaging effects for public health as they undermine access to more affordable generic medicines. Seizures of medicine consignments by several European authorities is evidence of this problem."
"We find WIPO is involved in proliferating the conflation of IP and health issues, a view that is damaging to public health," it added. "We strongly urge a review of this approach."
NGO Knowledge Ecology International (KEI) told the assemblies that "ACE now operates in an environment where most important decisions on enforcement are taking place outside of WIPO," and in secret, citing ACTA and the Trans-Pacific Partnership. KEI said the ACTA will change global norms on damages for infringement, and the TPP new global norms for enforcement, and suggested that WIPO could call on countries to end the secrecy of outside negotiations.
KEI also suggested that the ACE address "the tension between enforcement and privacy and civil rights, and the abuses of copyright enforcement to restrict free speech."
"When the number of persons committing 'crimes' of infringement is large, you have wonder about the reasonableness of the law and the performance of the markets," KEI said. The group also suggested examination of the relationship between pricing and infringement, and look at ways copyright laws "could be changed to facilitate better business models for access to copyrighted works, and more affordable prices, so that we can move from unlawful access to lawful access of works, without sacrificing the goal of access."
"Services like Spotify, Netflix and Hulu have done more to reduce infringements than have technical protection measures," KEI said, adding that sometimes, "better lawful access is the best weapon against unlawful access."
---