As India remains hard-nosed on its demands, foreign and trade policy gap widens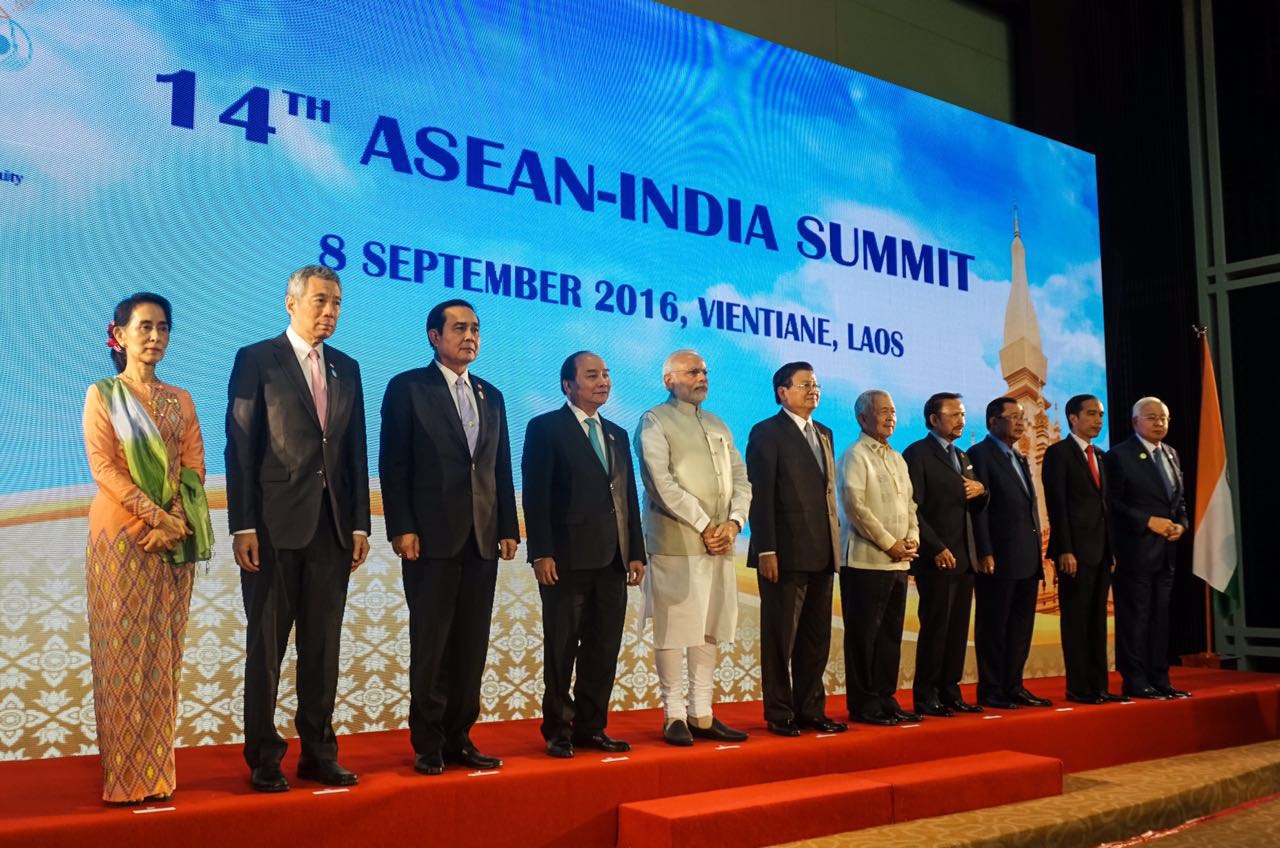 Financial Express | 6 April 2017
As India remains hard-nosed on its demands, foreign and trade policy gap widens
Countries often join trade negotiations as they consider trade deals 'insurance policies' against friction in bilateral ties. But since many countries do not have congruence in their foreign and trade policies, trade negotiations propelled by geostrategic motives often result in shallow deals limited to marginal increases in market access.
Strategic pressures to conclude trade agreements preclude the possibility of these being comprehensive frameworks for generating meaningful trade and cross-border movement of capital and people. The 16-country RCEP negotiations involving ASEAN, India, China, Japan, Korea, Australia and New Zealand, is a pertinent example.
The RCEP took off for preserving the geostrategic sanctity of the ASEAN-led regional economic order at a time when it was threatened by the TPP. The collapse of the TPP has focused additional attention on RCEP and its economic architecture. Many RCEP members are keen on quick conclusion of the deal in a show of regional solidarity by limiting its ambitions to a common schedule promising more tariff cuts.
But a hurried deal for safeguarding strategic insurance might be difficult to sell to domestic constituencies of many members who would be unconvinced with its economic prospects. Indeed, this is where for a RCEP member like India foreign and trade policy priorities sharply diverge.
At RCEP, India is unwilling to yield ground on tariffs till it is assured of easier movement for its professionals. The Indian resistance can be traced to the disappointment with outcomes of earlier FTAs with RCEP members. India has several FTAs with many RCEP members. These include goods and services FTAs with ASEAN and bilateral trade deals with Singapore, Malaysia, Japan and Korea. Most of these FTAs initiated in the last decade were motivated by India's desire to integrate deeper with Southeast Asia and become an important strategic actor in the Asia-Pacific.
India's geo-strategic ambitions were complemented by several Southeast Asian countries that yearned for a more 'active' India in the region for counterbalancing a rising and assertive China. Trade and economic cooperation was the most virtuous way for realising India's geo-strategic ambitions. Indeed, as India and many of its 'suitors' from the region began working on trade agreements, simultaneous diplomatic initiatives saw India becoming dialogue partner of the ASEAN and a member of the East Asia Summit.
India's existing FTAs with RCEP members have increased India's trade with the region. However, Indian industry has not been favourably disposed to these FTAs. It has held the view that these FTAs have largely increased imports into India rather than increasing Indian exports to regional markets. This could be partly true, given that large cross-border businesses like automobiles have set up assembly bases in India and are extensively importing parts and components from the region.
At the same time, the fears of the Indian industry could be exaggerated as studies point to limited use of most FTAs given lack of greater knowledge about them on part of businesses. Nonetheless, Indian industry has remained largely cynical about prospects of India's FTAs with the region with the impression extending to RCEP as well.
From a negotiating perspective, it is important for India to ensure that RCEP does not become another deal that fails to enthuse domestic constituencies. India's negotiations for market access suffer from the handicap that in several industries, particularly farm products, Indian tariffs still remain bound at higher rates than those in the region. Many of these products figure in sensitive or negative lists of India's tariff commitments in existing FTAs with Southeast Asia thus leaving considerable room where countries from the region can demand tariff cuts from RCEP.
ASEAN and other members are pressing for a composite tariff schedule at RCEP that would eliminate more than 90% tariffs on traded goods. For India, this implies slashing tariffs on the sensitive lists. It would enhance criticisms of India's FTAs primarily facilitating imports. Greater market access by slashing sensitive tariffs is acceptable only if India is granted equally meaningful reciprocal access elsewhere. And this is where India's demand for greater mobility for its professionals assumes significance.
Some of India's FTAs with the region, such as the services agreement with ASEAN and the bilateral FTAs with Singapore and Malaysia, have provisions for movement of professionals. But these have not produced the mobility that India expected. This is not surprising since ASEAN, as a region has made little progress on movement of people within itself. Notwithstanding the near-term goals of the ASEAN Economic Community and a common ASEAN market, seamless movement of people remains a major problem. Regional negotiators therefore are unwilling to commit on the Indian demand.
Despite joint business groups like the India-Malaysia CEOs forum urging for reciprocal movement of professionals, it is an issue where most RCEP members are on the same page and unwilling to commit on market access for skilled labour. But India's posture remains hard, as it feels let down by the region in its commitments on this subject in the existing FTAs. It rues the fact that its tariff concessions have not been reciprocated by similar concessions for professionals, particularly in the FTA with ASEAN.
For several past FTAs with the region, geo-strategic compulsions prevailed on India's trade negotiators to concede and compromise on demands. But RCEP negotiations are proving to be different till now. The political drivers of 'Act East' haven't been successful in softening India's tough stand. Indeed, notwithstanding harmonious external relations, RCEP exposes the deep rift between India and Southeast Asia on trade that, while always perceived, was never so conspicuous. The rift symbolises the divergence between India and most of the Asia-Pacific region on trade issues. Trade liberalisation, for most of the region is confined to negotiating 'at the border' market access by chopping tariffs. For India, however, trade liberalisation extends to deeper 'beyond the border' access for its skilled people. This is a gap that foreign policy imperatives can hardly hope to bridge.
---