Asean, Japan sign protocol revising regional free trade treaty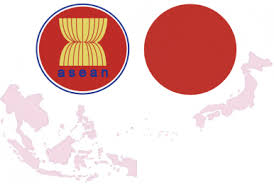 Manila Standard - 11 March 2019
Asean, Japan sign protocol revising regional free trade treaty
The Association of Southeast Asian Nations and Japan signed the first protocol to amend the Asean-Japan Comprehensive Economic Partnership agreement on March 2 at the sidelines of the 7th RCEP Intercessional Ministerial Meeting in Siem Reap, Cambodia.
Trade Secretary Ramon Lopez signed the protocol on behalf of Asean member states, while Minister Hiroshige Seko signed it on behalf of Japan. Both sides saw the protocol as a catalyst to strengthen their trade and investment ties.
"This new development will ensure that Japan continues to be a strong anchor in regional trade. With other initiatives that Asean and Japan are engaged in―such as the renewed Asean-Japan 10-year Strategic Economic Cooperation Roadmap―Japan remains an important partner of Asean in its economic integration agenda," Lopez said.
The AJCEP is a free trade agreement between the 10-member states of Asean and Japan that became effective on Dec. 1, 2008.
Such agreement that contained commitments that eliminated and gradually reduced tariffs on products between Asean countries and Japan to encourage the growth of two-way exports and production-sharing arrangements.
The agreement also includes an economic cooperation program to help parties maximize the Asean-Japan partnership through technical assistance and capacity-building.
"Under the protocol, several key features were agreed on that will facilitate the movement of service suppliers in the region," Lopez said.
The protocol incorporates provisions on trade in services, movement of natural persons and investment into the AJCEP agreement.
Under the agreement, Filipinos can now be granted short-term to long-term business and investor visas to Japan. Filipino professionals in the fields of natural or human sciences, such as physical sciences, engineering, economics, law, business management and accounting, taxation, or specialists in the field of humanities are also granted up to five-year stay in Japan.
Entry and temporary stay will also be granted to accompanying spouses and children as "dependents" of any Filipino business persons or professionals are given permission to temporarily stay in Japan.
The agreement is also expected to increase the attractiveness of the region and individual Asean countries as an investment destination for Japanese businesses, thereby creating more jobs in the region.
Japan is Asean's fourth largest trading partner with total merchandise trade recorded at $218 billion in 2017. It is also Asean's second largest source of external FDIs which amounted to $13.2 billion during the same period.
Lopez said the signing of the protocol was expected to bolster promotion of Philippine services exports and foreign direct investments and open opportunities for Filipino professionals in Japan.
---