Australia to fight Europe on climate demands in free-trade deal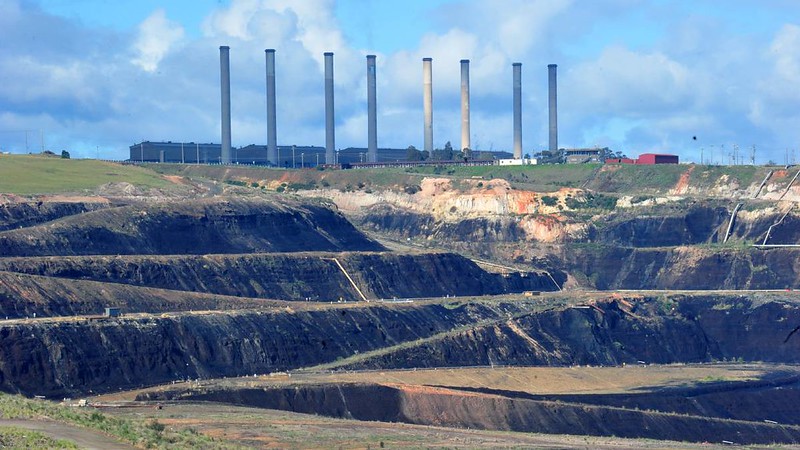 Sydney Morning Herald | 29 November 2019
Australia to fight Europe on climate demands in free-trade deal
By Anthony Galloway
Trade Minister Simon Birmingham has described France's push to force Australia to adopt climate change targets in a planned trade deal with European Union as "unprecedented", declaring he will only accept terms that are in the best interests of the nation.
Senator Birmingham wants to clinch a free-trade agreement (FTA) with the EU by the end of next year, followed by Britain in early 2021, after Parliament this week ticked off on deals with Indonesia, Hong Kong and Peru.
In a week when Australia-China relations soured over allegations of a plot to install a Chinese agent in federal Parliament, Senator Birmingham stressed the benefits of diversifying Australia's trading interests around the world through the new FTAs, but said China would remain a major trading partner with Australia for years to come.
He also declared he wouldn't "capitulate" to Europe's claim for exclusive use of key food names including feta, Parmesan and Gorgonzola cheeses.
Climate change targets are shaping to be a major sticking point in trade negotiations with Europe - already Australia's second-biggest trading partner - after France publicly tied Australia's domestic action on climate change to the proposed FTA.
Ahead of a speech in Sydney on Thursday night to the European Australian Business Council, Senator Birmingham told The Sydney Morning Herald and The Age he believed trade agreements were "overwhelmingly commercial undertakings between countries" and they should "focus on commercial realities".
He said Australia "had a good environmental story to tell" and was happy to discuss any proposed terms with the EU referencing the Paris climate agreement, but would push back on provisions that included sanctions for not meeting climate targets.
"We're completely committed to meeting our [Paris climate] targets and we've always met and exceeded our targets, but I think it would be unprecedented to see those type of provisions proposed in an agreement," Senator Birmingham said.
The Trade Minister said he didn't want to prejudge the negotiations, but Australia would put up a "strong defence" to some of the 172 foods and 236 spirits the EU wants protected under the geographical indication (GI) system.
"The areas of greater industry concern are those that have been publicly speculated on such as feta, Parmesan and Gorgonzola," he said. "The EU shouldn't expect that Australia is about to agree to every term that they've requested."
He said there were significant agricultural opportunities in the EU, including increasing the 20,000-tonne quota for sheep meat, as well as creating more opportunities to export professional services as well as financial and regulatory technologies.
FTAs have gone from covering about 26 per cent of Australia's two-way trade five years ago to about 70 per cent today and this would increase to about 80 per cent under deals with the EU and Britain.
At a time when the United States was blocking appointments of appellate judges to the World Trade Organisation (WTO) amid a trade war with China, Senator Birmingham said it was up to middle powers like Australia to stand up for the "rules-based order" and drive reform of the WTO.
He said a trade working group had already been established to begin talking with Britain, and talks would ramp up assuming Brexit took place on January 31, 2020.
With China making up almost 40 per cent of Australia's export market, Senator Birmingham said Australia's trade would be more evenly spread "in an ideal world".
In its relationship with China, Senator Birmingham said it was important for Australia to hold true to its values, raise legitimate concerns and protect its interests as a democracy. But he said Australia must continue to pursue commercial opportunities with China because that was what gave the government avenues to address any problems with Beijing.
He said the new trade deals with Indonesia, Hong Kong and Peru provided "big new opportunities", but it was up to Australian businesses to "walk through that door instead of China, or as well as China".
---