Auto sector inclusion in India-EU FTA against 'Make in India'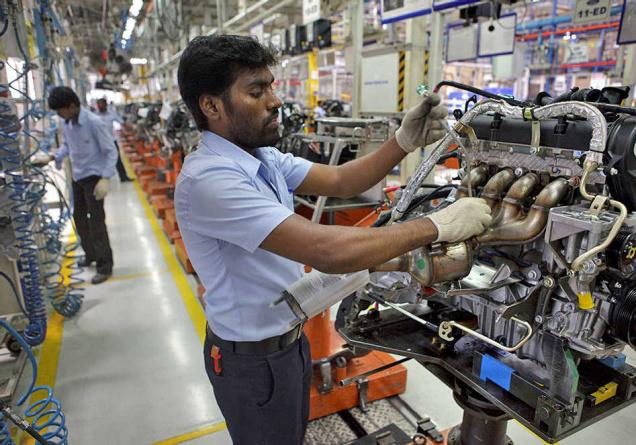 PTI | 13 April 2015
Auto sector inclusion in India-EU FTA against 'Make in India'
New Delhi: The proposed India-EU trade liberalisation pact will not benefit domestic automobile firms and runs counter to the government's flagship programme 'Make in India, auto industry body SIAM has said.
India should keep the labour intensive sector out of the purview of the free trade agreements particularly the proposed pact with the 28-nation European Union bloc.
"FTAs with competing countries do not benefit Indian automobile industry, it is against the concept of 'Make in India' for local value addition and local employment and as such completely built units (CBUs) of vehicles and engines should be kept in India's negative list under India-EU FTA," Society of Indian Automobile Manufacturers (SIAM) said.
Sectors under the negative list of any free trade pact are protected from any kind of duty reduction.
The proposed bilateral trade and investment agreement, also known as FTA (free trade agreement), between India and EU, started way back in 2007 but has not yet been concluded due to major differences on sectors including automobiles.
"The negative fallout will seriously compromise the interests of our investment, manufacturing, value added and employment at no obvious gain in trade or economic expansion. For automobile industry, India-EU FTA will be counter to our Make in India initiative," SIAM said in a white paper.
The auto industry body said that reduction of tariff on CBUs under India-EU pact will be a complete reversal of the policy of high tariffs to force investment, local manufacturing, local value addition and local employment.
"This will jeopardise the entire Automotive Mission Plan 2006-2016 targets since already some manufacturers have started with holding investment because there is no clarity with respect to tariff reduction in this sector," SIAM said.
Arguing that from the proposed pact India will not gain anything but "lose significantly", SIAM said the duty in the EU is only 10 per cent against India's import duty rate of 60 to 100 per cent on cars.
"Indian cars can already be exported at 10 per cent duty to Europe. Obviously, India will not gain much by further reduction of EU duties for our cars but if Indian duties are reduced by 50 per cent or even more, it will be a substantial reduction in tariff. The gains will clearly be for the EU industry," SIAM said.
In 2013-14, EU exported USD 1.6 billion worth of auto products to India, including USD 170 million worth of CBUs. On the other hand India's exports to EU stood at USD 1.2 billion worth of car CBU's, it said.
"This makes the trade balance in favour of the EU even without the FTA being operational," SIAM said.
Imports of CBUs from EU increased from 5,000 larger cars in 2009-10 to 11,000 in 2010-11. Imports of completely knocked down (CKDs) increased from 17,000 units in 2009-10 to 22,000 units in 2010-11.
"However, during the same period exports of our small cars have declined from almost 3 lakh units in 2009-10 to around 2.25 lakh units in 2010-11," SIAM said.
Exports of cars from India to EU have been declining consistently over the last three years while the EU exports of cars and CKD kits to India have been rising during the same period despite higher duty in India, it added.
PTI
---