Azmin: Malaysia to address sensitive issues before deciding on CPTPP ratification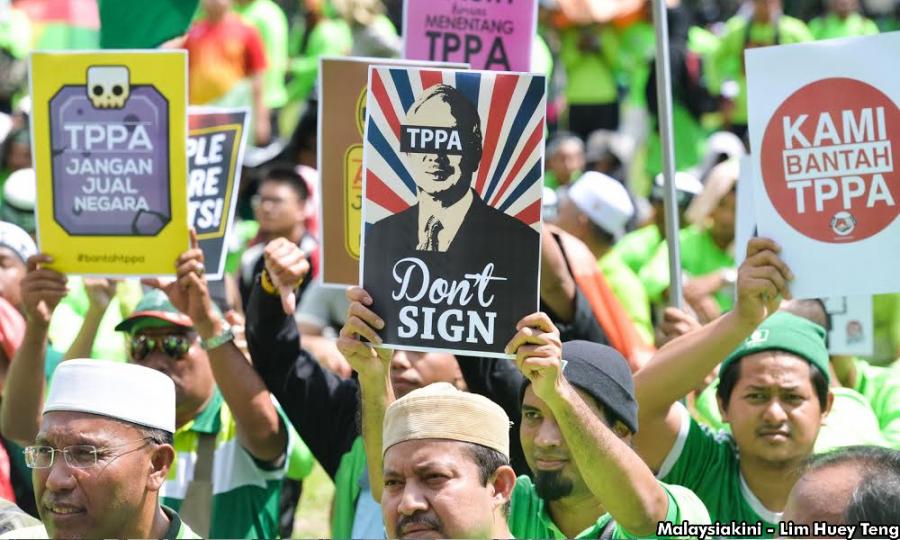 The Edge Markets - 01 September 2020
Azmin: Malaysia to address sensitive issues before deciding on CPTPP ratification
By Arjuna Chandran Shankar
KUALA LUMPUR (Sept 1): Malaysia's Ministry of International Trade and Industry (MITI) is engaging with stakeholders to get feedback on sensitive issues such as government procurement before deciding on the ratification of the Comprehensive and Progressive Agreement for the Trans-Pacific Partnership (CPTPP).
On the sidelines of the Invest Malaysia 2020 here today, its minister Datuk Seri Mohamed Azmin Ali told reporters that there is no timeline for the government to ratify the CPTPP.
"MITI is currently engaging with stakeholders because there are some issues that need to be addressed for our domestic players and industries before we can decide to ratify this," Mohamed Azmin said.
According to him, the government decided to continue with the process of engaging with stakeholders before deciding to ratify the CPTPP in the near future.
"This is subject to consultations with the stakeholders," he said.
According to the MITI's website, the CPTPP has its origins in the the Trans-Pacific Partnership Agreement (TPPA), which involved 12 countries.
In light of the US' withdrawal from the TPPA on Jan 23, 2017, the TPPA could not be enforced and was in November 2017 renamed as the CPTPP, which now involves 11 countries.
"The CPTPP was signed by all 11 participating countries — Australia, Brunei Darussalam, Canada, Chile, Japan, Malaysia, Mexico, New Zealand, Peru, Singapore and Vietnam — on March 8, 2018 in Santiago, Chile. Signing is an indication that the 11 countries accept the outcome of the negotiations and will start their domestic process to enable their ratification of the agreement in order to bring the agreement into force.
"Malaysia is still evaluating the agreement and we do not have a specific date for ratification.
"The new government has yet to decide whether Malaysia will ratify the agreement or not, and the final ratification decision will be made by the prime minister and his Cabinet," MITI said.
---