Barriers to SA markets a concern for US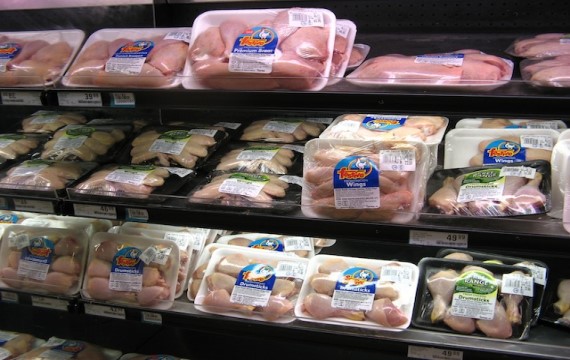 Business Day (South Africa) | 15 April 2015
Barriers to SA markets a concern for US
by Simon Barber
WASHINGTON — The failure of the US and SA to achieve a free trade agreement in 2006 came to haunt them on Tuesday as their delegations gathered for consultations under the Trade and Investment Framework Agreement signed in 1999.
The urgency of the talks was highlighted by a call from US Vice-President Joseph Biden to Deputy President Cyril Ramaphosa in which the former "expressed concern about barriers to market access in SA for certain US products and urged SA to address these issues as soon as possible".
While headlines focused on US threats to exclude SA from the African Growth and Opportunity Act (Agoa) unless it opened its market to US frozen chicken portions, the office of the US Trade Representative released a report detailing an array of complaints from US companies about SA's trade and investment policies.
The 2015 National Foreign Barriers report, the 30th in an annual series issued by the US Trade Representative's office covering all major US export markets, did not appear to have been deliberately released to coincide with the current US-SA trade talks.
It did, however, highlight significant differences between the two countries, well beyond the chicken dispute, which is endangering an early, long-term renewal of Agoa for all beneficiaries ahead of its expiry in September.
The SA-European Union (EU) Trade and Development Co-operation Agreement (TDCA) has placed many US products at a disadvantage, including cosmetics, plastics, textiles, trucks and agricultural products and machinery, the report states.
The average South African tariff on EU imports covered by the TDCA is 4.5%, compared with 19.5% for the same US products. US competitiveness stands to be further eroded, both in SA and regionally, when the EU-Southern African Development Community (Sadc) economic partnership agreement goes into effect.
"The US consistently highlights concern about the tariff disparity in bilateral discussions with SA, since this disadvantage contrasts with the unilateral advantages the US offers South African imports under Agoa," says the report.
"South African authorities have emphasised that the only way to address this is through a free trade agreement, which they note was attempted unsuccessfully in the 2003-06 US-Sacu (Southern African Customs Union) FTA (free trade agreement) negotiations."
The EU-Sadc economic partnership agreement is also seen as damaging US exports because of SA's accession to EU demands that it bar the use of certain "geographical indications" — place names used to describe products that do not come from those places. The US Trade Representative says this will have "a significant impact on US importers".
Both sides have blamed each other for the failure of the free trade agreement negotiations encouraged under Agoa as originally adopted in 2000.
---