Bechtel and GE mount investment treaty claim against India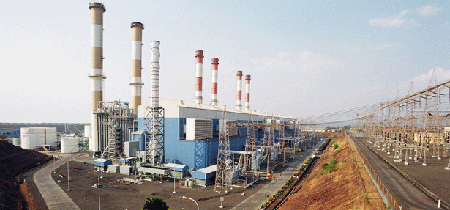 Alexander's Gas and Oil Connections | 26 September 2003
Bechtel and GE mount investment treaty claim against India `
Two minority investors in India's largest foreign investment, the ill-starred Dabhol Power Plant, have launched a bilateral investment treaty (BIT) claim against India in an effort to recoup their losses related to the plant. Bechtel Enterprises Holdings and General Electric each held 10 % shares in the Dabhol plant through Mauritius-based affiliates, thus paving the way for the US firms to mount their claims under a BIT between Mauritius and India.
A spokesperson for Bechtel told that it is commonplace for foreign direct investment into India to be channelled via Mauritius. The US government has never concluded a BIT with India.
The investor-state arbitration against India will use the rules of the UN Commission for International Trade Law (UNCITRAL), which means that the arbitration will not be supervised by an institution. As such, any disclosure of legal arguments, decisions of the tribunal or access to the proceedings, will be at the sole discretion of the parties.
Although Bechtel and GE have nominated an arbitrator who will sit as part of a three member tribunal to hear the claim, Bechtel's spokesperson declined to disclose the arbitrator's name, until the tribunal has been successfully established. The parties will seek damages of up to $ 600 mm each from the Indian government.
Earlier this month, the two parties saw a smaller award in their favour in an arbitration mounted against the Overseas Private Investment corporation (OPIC), a US government agency which had insured the investment against political risk. In the OPIC claim, a tribunal ordered payments of $ 28.5 mm to each company by OPIC, which may, in turn, pave the way for the US Government to seek to recoup this amount from the government of India.
The Dabhol project has been mired in controversy virtually from its inception, with allegations of corruption surrounding the contract arrangements between the investors and local Indian authorities. Two leading international human rights groups, Amnesty International and Human Rights Watch, also accused the Indian authorities of heavy-handed treatment of critics of the Dabhol power project.
When the Maharashtra State Electricity Board (MSEB) defaulted on scheduled payments for power produced by Dabhol Power Consortium in December 2000 — complaining of the excessive rates charged by the consortium — this led, in May 2001, to a termination of the power purchase agreement between the parties.
Since then, Enron, GE and Bechtel have been locked in a series of negotiations, lawsuits and arbitrations related to the mothballed project.
---