Beef farmers protest over Mercosur negotiations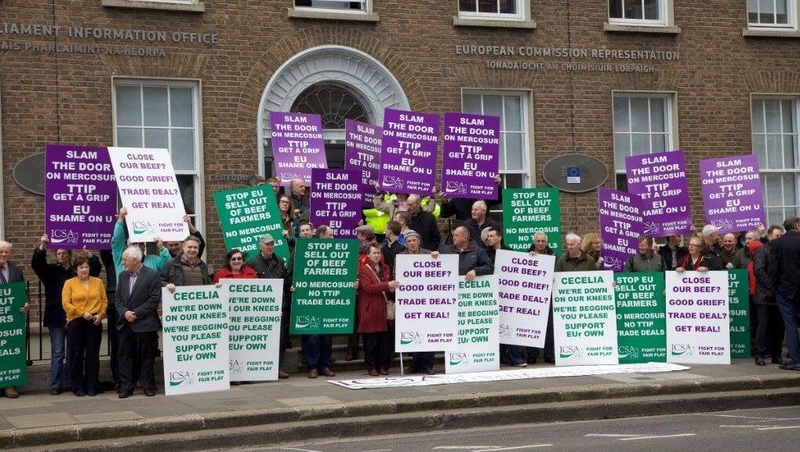 RTE News, Ireland
Beef farmers protest over Mercosur negotiations
24 June 2019
A number of beef farmers held a protest outside the EU Commission offices in Dublin, against negotiations which they claim make a mockery of an EU climate strategy.
Edmund Graham, beef chairman of the Irish Cattle and Sheep Farmers' Association, said EU leaders are pushing for "very challenging climate change restrictions on EU farmers while at the same time ignoring the massive climate change and environmental downsides of importing increased quantities of Brazilian beef under a Mercosur deal".
He said that ICSA members have met with EU negotiators over the Mercosur deal, and highlighted their concerns for the Irish beef sector.
"ICSA has met the EU negotiators on Mercosur on several occasions in 2019 and we have left them in no doubt that a Mercosur deal would be an unmitigated disaster for the Irish beef sector," he said.
"The risk is all the more pronounced because of Brexit uncertainty."
---