Brazil eyes French arms deal as Mercosur bargaining chip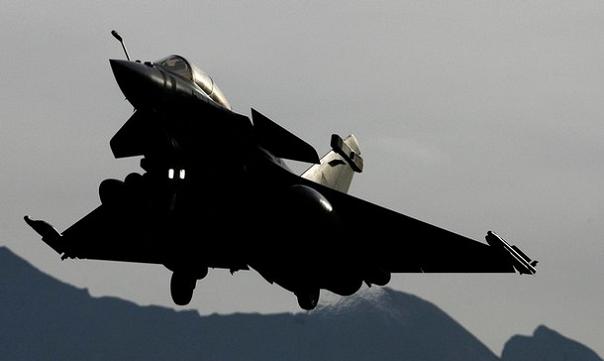 UPI | May 11, 2010
Brazil eyes French arms deal as Mercosur bargaining chip
SAO PAULO, May 11 (UPI) — Brazil is positioning itself to use talks with France on a multibillion-dollar arms deal as a bargaining chip in Latin America's fight for better terms for Mercosur agricultural exports to Europe, officials said.
Latin America's Mercosur trading bloc, itself riven by divisions, will face European partners at the May 18 summit of Caribbean, Latin American and European countries in Madrid.
As a founding member of Mercosur, Brazil is spearheading the trade talks, aimed at increasing Mercosur bloc's agriculture exports to Europe, amid strong resistance from European farmers and governments fearful of upsetting their electorates.
The Greek debt crisis has raised concerns in Latin America that Mercosur is headed for worse options than originally anticipated as European governments grapple with a huge financial burden created as a result.
Mercosur can ill afford any backlash from Europe's current difficulties. Although four times the size of the European Union, the Mercosur bloc's 250 million people depend on agricultural exports amid sharp income disparities in the member countries — Argentina, Brazil, Paraguay and Uruguay.
Undeterred by the European events, Brazil has embarked on a diplomatic drive to use its ongoing negotiations for a potential $6.5 billion arms deal with France as a bargaining chip to secure a better deal for Mercosur, Brazilian media reported.
Brazil and France are in negotiation over a Brazilian air force plan to acquire fighter planes for that price tag but Brazil has also talking with Sweden and the Boeing Co. for competing jets.
The French are favorites with Dassault Aviation's Rafale fighter jet, closely followed by the Boeing F/A-18 Hornet and Sweden's Saab JAS 39 Gripen. But Brazilians have delayed a decision for a number of other reasons — such as the level of transfer of technology on offer — before the Mercosur factor came into the frame.
The summit has further prompted Brazil to delay a decision on the fighter deal or use an announcement of its decision in response to events at the meetings.
The winner of the bid won't be made public until the start of the summit in Madrid, Sao Paulo media reported.
Dassault needs the contract under negotiation but France is also beholden to its farmers because it is the main beneficiary of $71 billion in subsidies granted annually to EU farmers.
"We have a strategic agreement with France. All decisions are concentrated on that contract, which is most important for both sides. If the Rafale fighter jets order is important for the French, agriculture is equally important for Mercosur," said an unidentified Brazilian government official quoted in the media.
"We know that an agreement at that level has an impact beyond the specific industry," said the official.
French officials have conveyed to Brussels their opposition to a new EU deal with Mercosur, saying it may be premature.
---