Businesses call for FTA reform as Indian exports continue to fall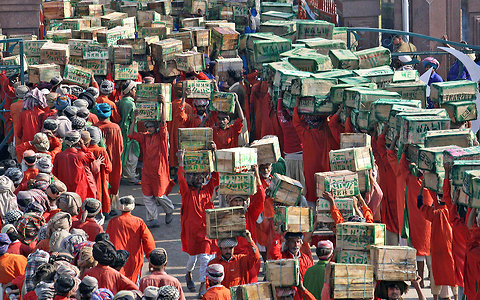 Food Navigator Asia | 22 March 2016
Businesses call for FTA reform as Indian exports continue to fall
By RJ Whitehead
Responding to a government statement on commerce, Assocham said it was imperative for New Delhi to find a fresh strategy to stem what has become a continuous fall in exports.
India has seen a 16-18% contraction in shipments over the last year to US$260bn—less than US$10bn more than the value of goods exported at the start of this decade.
"This is the lowest since the exports broke the US$300bn mark for the first time in 2011-12", the association of chambers of commerce said in a statement, after 15 consecutive months of export declines.
It could take until 2018 before 2011 export levels are reached, said Assocham secretary-general DS Rawat. "That would be a seven-year reversal."
Though he cautioned that overseas trade would remain challenging for years to come, Rawat urged the government to devise a "new game plan" including a review of free trade agreements and preferential tariffs.
It is widely believed that India's current trade pacts have been signed for geo-political reasons more than for commercial benefits. One of these, the South Asian Free Trade Agreement, has not resulted in any significant export gains, according to an Assocham analysis.
At the same time, the country's trade deficit has widened with Asean, the 10-member group of Southeast Asian nations which itself is on the cusp of forming one of the world's biggest trade blocs.
Citing the India-Mercosur PTA, Rawat said that most of India's preferential trade agreements are shallow in terms of product coverage, with exporters outside certain industry segments facing prohibitive import duties of up to 35%.
India's nutraceutical and pharmaceutical exports have not benefited from tariff reductions under the India-Japan CEPA, the secretary-general said, mainly because it has been too cumbersome to deal with Japan's drug regulator.
And other trade pacts have exacerbated an "inverted duty" structure whereby high import duties are levied on raw materials and intermediates, though lower duties are applied to finished goods, discouraging the production and export of value-added items.
Despite all attempts at diversification, Assocham believes that Indian merchandise exports have a narrow base, with the top 20 categories accounting for four-fifths of overall exports.
---