CARICOM to 'make agriculture great again'
Barbados Today, Barbados
CARICOM to 'make agriculture great again'
By David Hinkson
October 11, 2018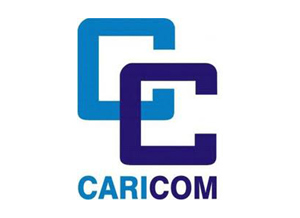 The Caribbean Community (CARICOM) Secretariat is actively working with agriculture to help the industry regain its importance to the region which has been in decline over the years, Secretary General Ambassador Irwin Larocque has said.
Addressing the official opening of the Caribbean Week of Agriculture conference and expo series at the Lloyd Erskine Sandiford Centre, Larocque said, "Agriculture is no longer a big part of our Gross Domestic Product owing to the loss of some important markets, governments not allocating enough resources to it owing to economic challenges, and people drifting away from the sector because they do not find it lucrative or attractive. Beyond that, the sector has been affected by ravages of climate change, such as last year's hurricanes which are still fresh on our minds, and extreme flooding and drought in some islands."
Bearing these factors in mind, through regional partners like the Inter-American Institute for Cooperation in Agriculture (IICA), the UN Food and Agriculture Organization (FAO) and the Caribbean Agricultural Research and Development Institute (CARDI), CARICOM had several projects on the cards that would "encourage our agricultural producers to adopt new technologies, seek new markets, and break down the trade barriers that exist between us," said CARICOM's top civil servant.
The Prime Ministerial Sub-Committee with responsibility for the Caribbean Single Market and Economy (CSME) has also proposed that workers with Caribbean Vocational Qualification (CVQ) in agriculture be allowed to move freely through the region, "to alleviate labour shortages as well as attract more young people to the industry".
In an effort to help the region build more resilience to climate change and the havoc it can cause to farming and fishing, the Food and Agriculture Organization (FAO), along with Mexico and Canada, have joined forces with CARICOM to establish a trust fund.
"This trust fund will allow us to provide technical and financial assistance to formulate and negotiate projects to bring climate change investment to the agriculture and food systems of the Caribbean," Deputy Director General of the FAO in the Caribbean and Latin America, Julio Berdegue, said.
And to get the project started, Berdegue revealed, "we are currently working on the implementation or negotiation of 15 Green Climate Fund or Global Environmental Facility projects, with a combined estimated investment of US$85 million, to enhance the sustainability, resilience and adaptation of CARICOM agriculture and food systems to climate change".
Larocque added that in the wake of his native Dominica's agriculture sector loss of over US$200 million owing to Hurricane Maria a year ago, the Roseau government, in association with the OECS Commission and IICA, sent CARICOM a "proposal to set up a centre for agricultural resilience, which they are hoping will become a 'real world'
testing ground for climate smart approaches to help build resilience into the agricultural sector.
"The regional Ministers of Agriculture are scheduled to meet during this conference on Friday and I would suggest that they take this proposal seriously," the CARICOM secretary general said.
---