Chile plans to send TPP Pacific trade deal to Congress this year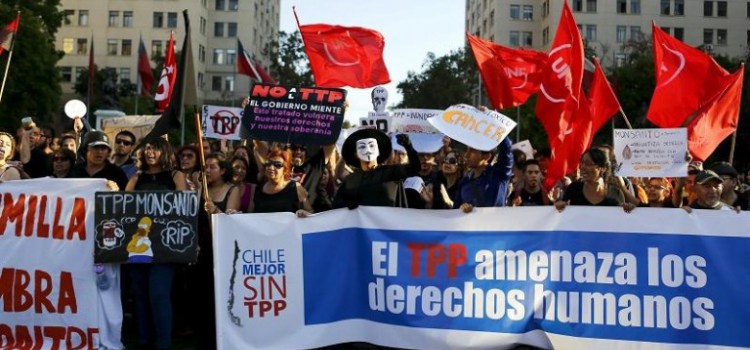 Reuters | 25 August 2016
Chile plans to send TPP Pacific trade deal to Congress this year
SANTIAGO, Aug 25 (Reuters) — The Chilean government is expecting to send the Pacific trade deal known as the Trans-Pacific Partnership (TPP) to its Congress for approval by the end of 2016, President Michelle Bachelet said on Thursday.
The 12-nation TPP aims to liberalize commerce in 40 percent of the world's economy, but its future is in doubt because both candidates in November's U.S. presidential election have said they oppose it in its current form.
Criticism of the deal by unions in some member states has been fierce, and in Chile opponents have accused the negotiators of lacking transparency. Anti-TPP protest groups have joined forces with those demanding radical reform of the education and pension systems.
Bachelet, who is facing historically low approval ratings, said she hoped the agreement could be swiftly ratified.
"The TPP has a good balance of provisions that will benefit the country and assure appropriate protection for sensitive areas for Chile," she said at a business forum.
Chile already has bilateral free-trade agreements with the other TPP members, but the deal would deepen its links.
The 12 states that make up the TPP are Australia, Brunei, Canada, Chile, Japan, Malaysia, Mexico, New Zealand, Peru, Singapore, the United States and Vietnam.
(Reporting by Antonio de la Jara, Writing by Rosalba O'Brien ; Editing by Cynthia Osterman)
---